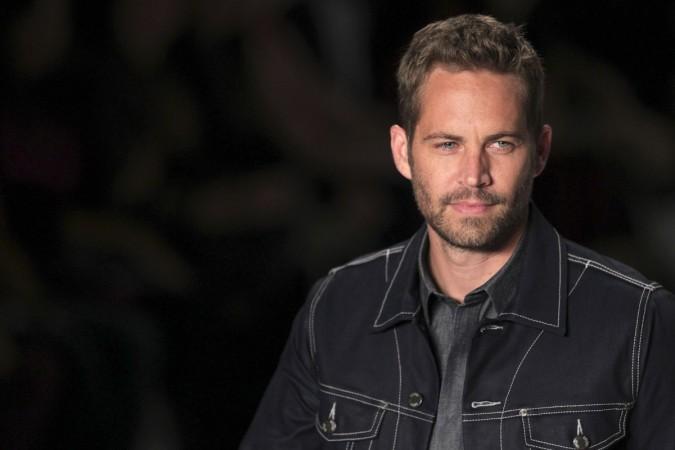 "Fast & Furious 7" actor Vin Diesel recently revealed a souvenir he got from a fan during the first red carpet event of the film's trailer launch.
A young boy gave a toy car to the actor saying that it was Paul Walker's car. Diesel disclosed the fond remembrance of his co-star and friend through his Facebook page. He shared a photo from the event, where he can be seen signing on a billboard. In a black and white photo, a little boy appears to be gazing at the actor, whereas other people can be seen clicking Diesel's pictures.
The still has been captioned "Something special happened at the world's first red carpet event for the F7 trailer release... a kid who had traveled far, just to be there that Saturday morning, actually gave me a gift."
"It was a little blue toy car... he said it was Paul's car... naturally that moved me. Then he said with a kind of profound wisdom... "He is with you Dom... keep going."
Walker passed away last year on 30 November, while returning from a charity event. His car burst into flames after hitting an electric pole. The late actor was in the passenger's seat, while his business partner Rogar Rodas was driving. Both of them succumbed to fire injuries.
Before his sudden demise, Walker was shooting for "Fast & Furious 7." The production of the film was shut down for a few months after the actor's death and his brothers Cody and Caleb Walker were later roped in to finish his remaining scenes.
On his first death anniversary, the cast members of "Fast & Furious7" expressed their condolences to the actor through social media.
Diesel has been a close friend of Walker and he reportedly had a tough time coping with the latter's passing. In one his interviews, Diesel said that "Fast & Furious 7" was the hardest film of his career.
"Fast 7 [was] the hardest movie I've ever had to make and in some ways the most important movie I've ever had to make," he told ET Online.