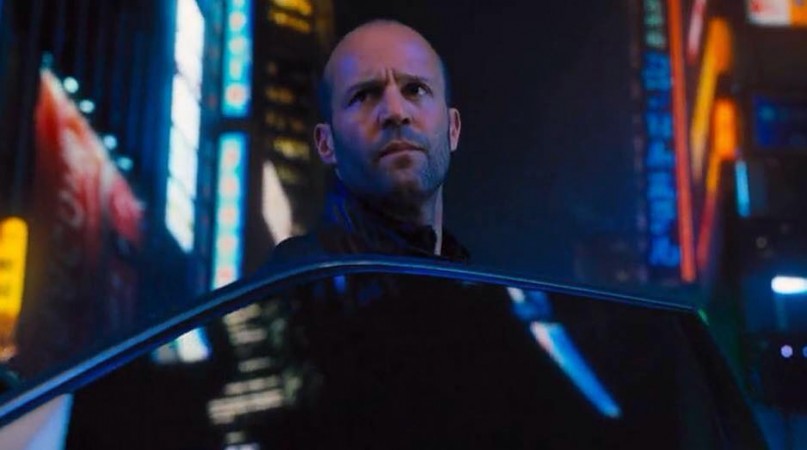 A new picture of Jason Statham, the main villain of the seventh instalment of the "Fast and Furious" franchise, was recently uploaded on the movie's official Facebook page, with the caption, "Jason is ready !! And you ?"
The photo shows Statham getting down from a car, and his expression appears to be grim.
Statham essays the role of Ian Shaw, the brother of Owen Shaw, who was killed in the previous instalment of the movie. Ian will set out to seek revenge on Vin Diesel's Dominic Toretto and gang for his brother's death, which eventually resulted in the murder of Han.
According to the synopsis of the movie, Ian is the leader of a secret illegal street racing mob organisation and Dom will confront him as he sets out to avenge Han. This will take them all the way to Tokyo where they will meet and race Sean Boswell, the drift king and a friend of Han.
Although Statham has been hesitant to discuss his role in the movie, he gushed about his co-actors and the movie in an interview with Entertainment Weekly last year, saying: "There's nothin' better than that car stuff. I've never seen anything to compare to it. And Vin [Diesel] is terrific. Everybody in it is just terrific. They're a great little crew...I've met all of them, and they're all really cool. I'm really excited to be involved with it... I'm just not gonna tell ya what I'm gonna do."
His co-actors, too, are excited to have him on board, and shortly after the trailer was released in November, Diesel praised the actor for his dedication. "He's incredible," Vin said, according to E!Online. "The amount of work that we did for our third act fight sequence, I was just so happy that he was just so gung ho about it and so dedicated."
"We both walked away with a lot of injuries," he added. "Nothing permanent."
"Furious 7" will hit theatres on 3 April 2015.