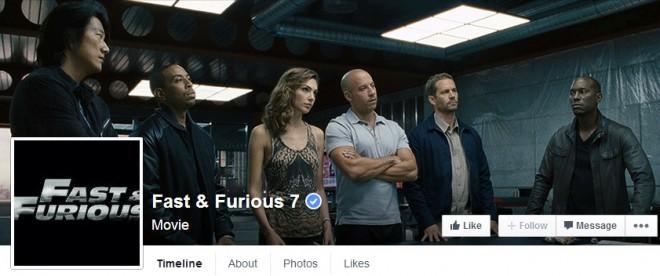 "Fast & Furious" latest sequel, "Furious 7," has generated much anticipation among the fans ahead of its release after the death of its lead actor Paul Walker. Now, Jordana Brewster, who plays Walker's onscreen wife, has added created even more curiosity by revealing that the film is sort of a tribute to the late actor.
"I think the beautiful thing is that they get to see Paul again (in the film)...and in a way celebrate him," Brewster said to E! Online, adding, "I've heard he's really really good in it (film), so I look forward to seeing him too."
Brewster, who has seen the trailer, thinks that the film is "amazing," adding that each actor has tried "to out do the other" in terms of stunts.
The official poster of the movie has already been released and it gives a sneak peek of Dominic Toretto's (Vin Diesel) gang. A 7-second clip of the film will be released everyday as part of promotion ahead of the release of its trailer on 1 November.
"I think people are already commenting because every day seven seconds [of the trailer] are released. People are like 'Did I really see a car jump out of a plane?' I mean it's crazy," Brewster further said about the countdown to trailer release.
"Furious 7" directed by James Wan is a sequel to "Fast & Furious 6". The production of the film was put on halt after the suddedn death of Paul Walker in a tragic car accident. The script of the film was also reportedly tweaked to end Walker's character.
The makers of the film completed Walker's unfinished scenes by roping in his brothers Cody and Caleb Walker. It is reported that Brian O' Connor (Paul Walker) will retire in the film and Paul's younger brother will take the franchise forward along with other star cast.
"Furious 7" is schedule to release on 3 April, 2015. Star cast of the film includes Walker, Diesel, Brewster, Ludacris, Dwayne Johnson, Cody, Caleb, Jason Statham, Michelle Rodriguez, Tyrese Gibson, and Lucas Black.