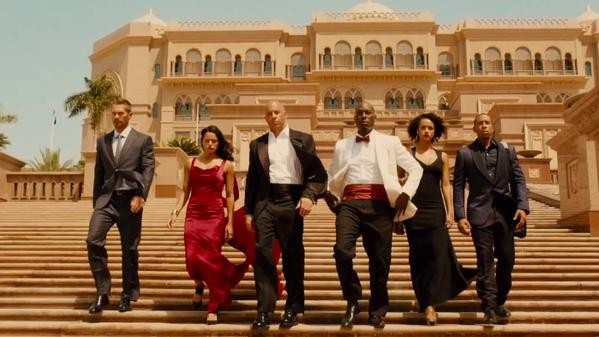 "Fast and Furious 7" featured incredible supercars, everything from Bugatti 16.4 Veyron to Ferrari 458 Berlinetta, and McLaren MP4-12C to Dodge Charge R/T Hemi. But it may have come as a surprise when an entirely new and less-known supercar was featured towards the end of the film. Parked on a top floor of a skyscraper was first supercar to be produced in the Middle East- Lykan Hypersport. If the stunning design and look was not enough to quench you thirst, here's everything you need to know about the supercar.
Lykan Hypersport is not a common name in the automobile industry. But the supercar has its significance, thanks to the wealthy support from the oil-mining sheikhs and Lebanese-based W Motors, maker of the super-luxurious Lykan. The car features absolutely stunning looks and great performance is part of the package. Even if the car interests you, there's an extremely thin chance you can actually own one.
First of all, Lykan Hypersport's hefty price tag may shy away several potential buyers. Secondly, the car's limited production is a challenge that is hard to overcome. Lykan Hypersport costs $3.4 million and only seven of these have been built till date, R&T reports.
The first question that pops into your mind is what makes the Lykan Hypersport worthy of its hefty price tag. To answer that, let's start by the car's powerful under-the-hood system. Lykan Hypersport is powered by a 3.8 litre twin-turbo flat six-engine borrowed from Porsche tuner RUF. The engine pushes 770 horses down the pipes at 708 ft.-lb of torque. The car sports either a six-speed sequential or seven-speed PDK gearbox, which is built according to the owner's discretion. With this fully-packed setup, Lykan Hypersport can accelerate 0-100kmph in just 2.8 seconds and a top speed of 385kmph, according to the car's specifications.
But, the W Motors is not done with just that as Lykan Hypersport features some incredibly unique features that makes it worth $3.4 million. We are talking precious stones encrusted smartly to add the luxurious touch. Lykan is fitted with diamond LED lights, but it can be changed with yellow diamonds, rubies, sapphires and emeralds upon request, W Motors says. Even the car's key features pricey metals such as titanium, carbon fiber and other precious stones.
Like the exterior design, Lykan carries similar looks in the interiors. It features sports steering wheel, holographic mid-air display, gold wire stitching and a lot more.
Take a look at Lykan Hypersport's official images offered by W Motors. The gallery shows both interior and exterior in clear shots, if you were not satisfied with the brief demo of the car during Furious 7 scenes.