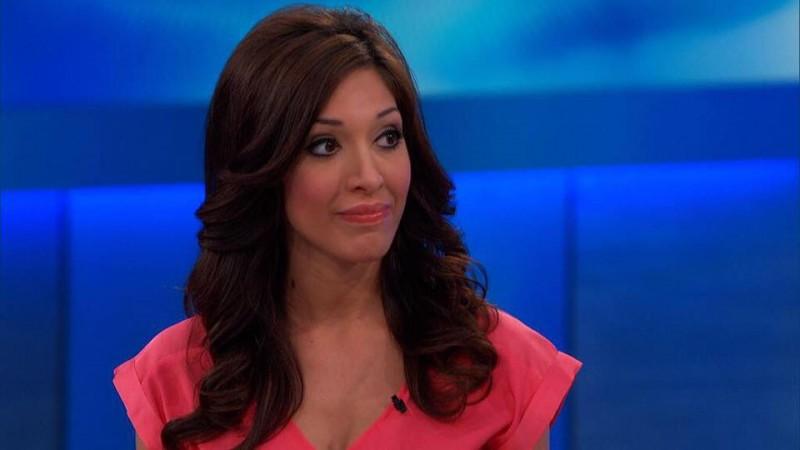 Oh ho! Looks like Farrah Abraham has landed herself in a mess. Instead of making headlines for her beautiful Bollywood-inspired ensemble, the Teen Mom reality star has hit the controversy button again as she walked down the red carpet at the MTV Movie and TV Awards 2017.
Also Read: MTV Movie And TV Awards 2017 complete winners list
The TV star chose to wear a three piece gold and pink outfit accessorising it with a long stone studded necklace and a maang-tikka. Completing the look, she placed a bindi on her forehead and that is where the controversy sparked.
Many people took to social media to express their dislike towards Abraham's decision of using a bindi. Terming it as an ancient tradition of religious significance, Twitterrati slammed the star.
Farrah Abraham is gonna get so much shit for that outfit.

— AJ Pitts (@BigBroYoyo) May 7, 2017
Demanding an apology from Farrah Abraham, Hindu statesman Rajan Zed issued a statement saying, "bindi on forehead was an ancient tradition in Hinduism and had religious significance and was not meant to be thrown around loosely for seductive effects as fashion accessory."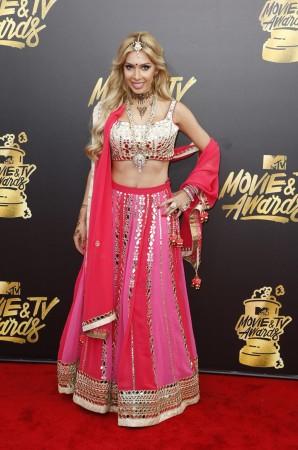 Zed, who is also the President of Universal Society of Hinduism, also suggested that as a well-known performer, she should get acquainted with the basics of world religions so that she could be more sensitive to the feelings of their adherents in future.
Also Read: MTV Movie And TV Awards 2017 best and worst dressed celebrities
This is not the first time that a celebrity has sparked an outrage over donning a bindi. Selena Gomez was immediately asked to apologise to Universal Society of Hinduism when she sported a bindi at the MTV Movie Awards in 2013.
However, clarifying her stand on sporting the bindi, Abraham told TooFab that she is not concerned "at all" about the backlash she is receiving against the look.
She said, "[I] wanted to bring culture to the red carpet. I think this will inspire others to embrace new cultures and have good experiences." She also added that she felt "freaking amazing, Bollywood and sexy!"