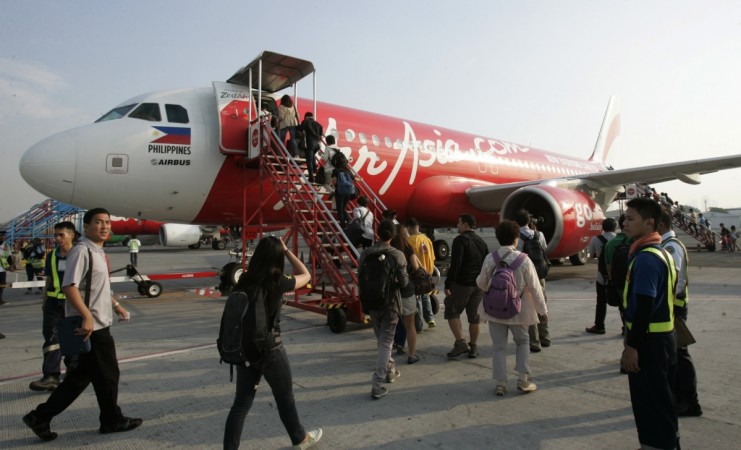 GoAir, India's budget carrier owned by the Wadia Group, and Malaysia-based low-cost carrier AirAsia have placed orders for 172 aircraft with Airbus as part of their fleet expansion plans. While GoAir has ordered 72 Airbus A320neos, Malaysian air carrier AirAsia is buying 100 A321neos.
In a tweet, Tony Fernandes, CEO of AirAsia, said the new order will take the Group's A320 fleet to 575. The Group's India arm, AirAsia India, commenced operations in 2014 and currently has a fleet of six aircraft. It has a market share of about 2 percent in India, currently the world's fastest-growing civil aviation market.
AirAsia India is a joint venture with the Tata Group in which the Malaysian Group has a 49 percent stake.
The two air carriers are expected to be beneficiaries of the new civil aviation policy announced by the Narendra Modi government recently. It has scrapped the 5/20 rule that was seen as an impediment by many new players from commencing international operations.
We've just placed an order for 100 A321neo aircraft. This brings the total of A320 family ordered to 575! pic.twitter.com/6PpL5AhH75

— AirAsia (@AirAsia) July 12, 2016
Tony Fernandes, CEO of AirAsia, said that he is hoping to expand the Group's India business in the new environment.
"We are excited about India. It is a tough market... We are looking to accelerate (in India)," PTI quoted Fernandes as saying at the Farnborough International Airshow.
"With the change in rule, now we don't have to wait for five years and 20 aircraft fleet (to fly overseas)," he added.
GoAir, the low-cost carrier owned by the Wadia Group company, placed orders for 72 A320neos at the air show, taking its total oder to 144, of which two have been delivered to the company.
"The new A320neo provide us the competitive edge to achieve our growth targets and help us strengthen our presence in the wider region. It also reaffirms Go Air's commitment to deliver the most modern, comfortable and excellent air travel experience to all customers as well as to strengthen the sustained positive growth and business expansion of the company," said Wolfgang Prock-Schauer, CEO, GoAir, according to The Hindu.