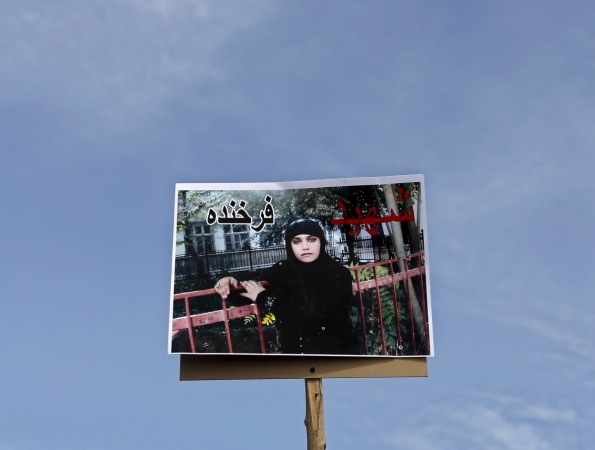 Four people have been sentenced to death for the brutal lynching of Farkhunda, an Afghan woman who was falsely accused of burning the Quran in March.
Eight others who were found guilty of violence in the lynching have been sentenced to 16 years each, according to Afghanistan's Tolo news agency.
Farkhunda was beaten to death and her body burnt by an angry mob on 19 March, after they accused her of burning the holy book.
A video of the savage lynching was widely shared online, sparking global anger at the incident.
After the gruesome incident, the local media had reported that Farkhunda was killed for speaking out against a mullah of the Shah-e-Do Shamshera Mosque, who she had blamed of deceiving people by handing out false "tawiz" -- a paper containing Quranic verses worn by Afghans as a good luck charm and to ward off evil.
Of the 49 suspects, the judge delivered the sentence for 30, while the others will face their verdict on Sunday.
The judge reportedly said that three key suspects have not yet been captured, according to Tolo.
FARKHUNDA:Judge Saifullah Mujadidi says four suspects found guilty of murder and will face death penalty. They can appeal this verdict

— TOLOnews (@TOLOnews) May 6, 2015