Far Cry, the most-anticipated game by Ubisoft, is going to release on March 27. The company has revealed more details on this action-adventure first-person shooter game. Apart from the normal action and shooting, this game also brings some interesting missions like vehicular carnage.
One of the tasks is to return with a glorious big rig which is under the ownership of Eden's Gate – the cultist against whom you will play the game. You will also have to operate a new weapon named Widowmaker which has two machine guns.
In Hire missions, the guns will be improved and powerful to help the resistance group easily knock out the zealots. This means allied forces armed with machine guns, bows and shotguns which will make battles easier than they should be.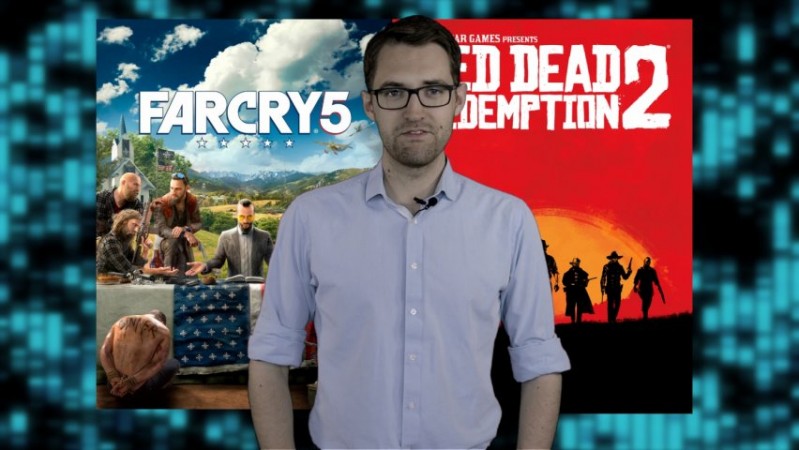 In terms of support, you can ask your friends to join your quest and help you out on the play. They can give you a number of vehicles at your disposal and ways to play, they can also help you in blowing up the enemy encampments. Moreover, you can also recruit non-human allies like a dog who can come to your aid in disarming enemies – or allies like Boomer.
Far Cry 5 PC specifications
Ubisoft has announced that Fary Cry 5 will support multi-GPU functionality like SLI (Scalable Link Interface) for Nvidia and crossfire for AMD cards.
According to the company, a PC must have a Windows 7 SP1, Windows 8.1, or Windows 10 at 64-bit. The game requires an Intel Core i5-2400 @ 3.1 GHz or AMD FX-6300 @ 3.5 GHz or equivalent. As far as the graphics cards are concerned, Far Cry 5 requires a minimum of Nvidia GeForce GTX 670 or AMD R9 270 with 2GB VRAM with Shader Model 5.0.
A minimum of 8GB RAM is necessary to play this game smoothly and 720pixels Preset. These are the minimum required configuration of a PC to run this game. For playing this game in 60fps, you need to have an upgraded processor with Intel Core i7-6700 @ 3.4 GHz or AMD Ryzen 5 1600X @ 3.6 GHz or equivalent. Nvidia GeForce GTX 1070 or AMD RX Vega 56, both with 8GB VRAM with Shader Model 5.0.
However, 8GB RAM will not work for playing the game in 60fps. Players need to install a 16RAM along with a high video preset.
"PC has always been a key element of Far Cry's DNA, and this couldn't be truer with Far Cry 5," said Kirill Bragin, PC version producer on Far Cry 5. But players won't need to dive into the calibration menus if they don't feel like it, said Bragin, because "the game will auto-detect the user's hardware and will set the matching quality preset and resolution."
So, gamers who are excited about the new game, if you don't have the required configuration setup it's better to upgrade your systems.