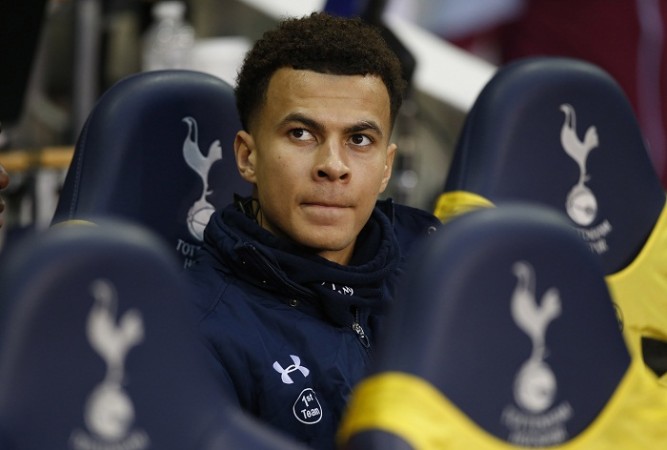 After much-deserved rest for all the players in the Premier League, since no football happened over the last weekend, the most competitive league returns to action with some huge clashes in Gameweek 21. With this, Fantasy Premier League users will also be busy, trying to find their best XI, and pick some important points.
Also read: Some Premier League matches might be cancelled
Though defenders form an integral part of any FPL side, users bank on their highly-talented midfielders and strikers to earn solid points. They can earn points via goals as well as assists, among others. Here is a look at some important Premier League players, who should be in your squad.
Dele Alli
You would be stupid if Alli is not in your current squad. The English youngster has been brilliant when it comes to scoring goals. He has been collecting some massive points in the FPL, and scored seven goals in four matches. After three consecutive brace against Southampton, Watford and Chelsea, it would be surprising if his name is not on the scoresheet when his team Tottenham Hotspur takes on Bournemouth.
Alexis Sanchez
If you are looking for a consistent player who will always give you a high chance of scoring good points, the Chilean is your man. You do not have to break much sweat in choosing the player and keeping him until the season ends, unless he suffers an injury. He is a player who is at the heart of Arsenal attack, be it assists or finding the back of the net. With Arsenal facing Swansea and Sanchez on a dry run (as per his standards) of one goal from four matches, he will be hungry to score on Saturday.
Zlatan Ibrahimovic
Searching for a striker? Your search should end with the Manchester United frontman, who has been in confident form in front of goal. He has scored five goals in five matches. Though some might hesitate in including him in their squad as they are playing against a tough opponent like Liverpool, it's known that Zlatan is a big game player. He can take his game a notch higher in such matches, and with Liverpool defenders not being the best in world football, Ibrahimovic can punish the Reds.
Jermain Defoe
This inclusion of Defoe might be surprising in the list considering the number of strikers in top form, but the Englishman has been great in front of goal. With Defoe, one thing is guaranteed — goals. And that is what the FPL users always want from their players. The former Spurs striker is likely to figure in the scoresheet if Sunderland score as they are not playing against a strong team. Sunderland will face Stoke City.