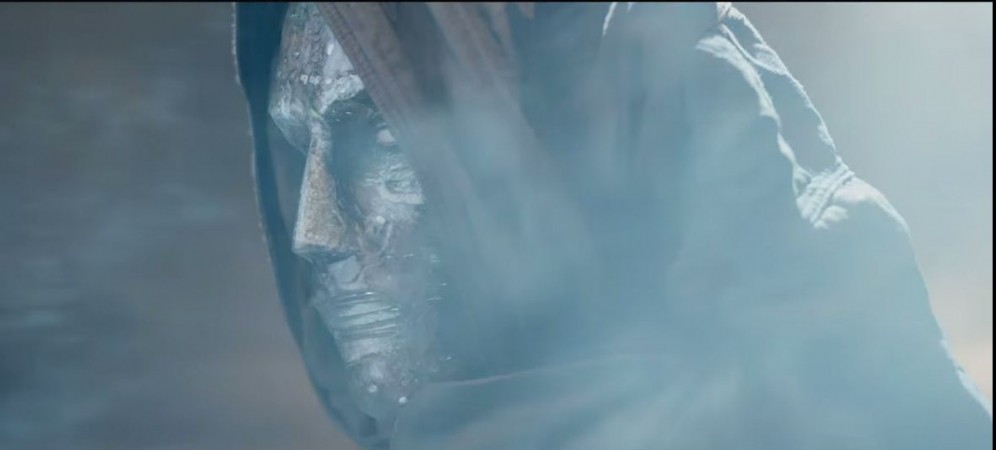 Following the release of "AntMan", the next big release based on a Marvel comic book series is "Fantastic Four", and if Tony Kebbell, who plays Dr Doom in the movie, has any say in the matter, the villainous doctor will appear in all the upcoming movies released by the Marvel Cinematic Universe.
During the recent interview with Cinema Blend, the British actor revealed that he really wants an opportunity to take on Thor and other Marvel superheroes. And although the "Fantastic Four" movies come under the 20th Century Fox jurisdiction, Kebbel has a solution for that too.
"They're going to sue me, but look: Can someone at Marvel and someone at Fox talk, and with Doom, just lend him out, like football? You can have him for the World Cup, that's it! Then just let me go -- let me go and destroy Thor, for goodness sake. I'd love to work with those boys," he said.
'Fantastic Four' Trailer Review: 'Dark and Serious' Reboot Intrigues Fans; Who is Dr Doom?
According to the comic books, Dr Doom plots with Loki to destroy Thor, and even creates cyborgs out of some Asgardians. However, in the 2015 "Fantastic Four" movie, though his journey will not be as eventful as fighting another planet, it will still be awesome to see him face off with the Storms.
"Fantastic Four" may also turn out to be family drama, according to Kebbell's revelations regarding his character. Although Victor Domashev still has the same origin as in the comic books, he is sort of an adopted son to Dr Storm – father of Johnny aka Human Torch (Michael B. Jordan) and Sue aka Invisible Woman (Kate Mara).
"...He's still from the same place, his mother is still a gypsy and done her deals, his father still perished from exposure looking after me. He's angry. He's an angry dude. But now he's in Baxter. He's bright and he's trying to make people proud. He found a new father in Dr. Storm, the father of Johnny and adoptive father of Sue," Comic Book Movie quoted Kebbell as saying.
Watch 'Fantastic Four' trailer: