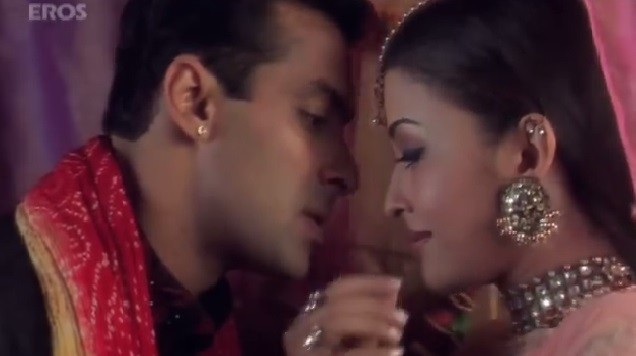 Aishwarya Rai Bachchan believes that audiences want to see her paired opposite her hubby Abhishek Bachchan, but her fans want to see her with her ex-boyfriend Salman Khan.
In a poll conducted by a celebrity gossip website ApunKaChoice, Aishwarya Rai - Salman pair has received the highest vote. Fans want to see the "Hum Dil De Chuke Sanam" lead pair rekindling their on-screen chemistry.
In the poll, readers were asked to vote for the ex-lovers whom they want to see in a film again. Of the 1431 votes cast, 46 percent voted in favour of Salman Khan and Aishwarya Rai, ApunKaChoice reported.
The list of ex-lovers also included Shahid Kapoor - Kareena Kapoor, John Abraham - Bipasha Basu, Abhishek Bachchan - Karisma Kapoor, Akshay Kumar - Raveena Tandon, Ranveer Singh - Anushka Sharma and Salman Khan - Katrina Kaif.
Aishwarya and Salman's relationship is still among the most talked about love story in Bollywood. The former couple started dating when they were shooting for Sanjay Leela Bhansali's film "Hum Dil De Chuke Sanam."
But in March 2002, the couple broke up and since then Aishwarya and Salman don't see eye-to-eye. Both the actors avoid each other at any public gathering or event.
But it is their fans who want them to create their "Hum Dil De Chuke Sanam" magic on the silver screen again.
Being friends or sharing work space with your ex-lover might be strange, but it is not impossible either. Salman Khan - Katrina Kaif and Ranbir Kapoor - Deepika Padukone have proved that ex-flames can still work together and can even deliver a blockbuster.
The audiences are very positive about Salman and Aishwarya pairing, though the chances of them coming back for a movie are slim.