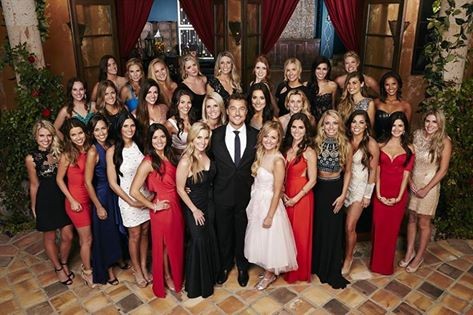 Like Andi Dorfman of "The Bachelorette" season 10, Chris Soules is also getting quite a reputation as a serial kisser.
Only four episodes of the current season of "The Bachelor" have aired, and the "Bachelor" farmer for Iowa has already made out with most of the contestants, which has brought forth negative reactions from the public.
Soules defended his kissing spree stating it was all part of the process to find his ideal partner, telling E!News that he doesn't regret the constant make out sessions.
"I went into this wanting to meet my wife. I took that really seriously. And part of being in a relationship with someone is kissing, you know, for me anyway. And for me to truly find out if we have that chemistry or things are there, I wanted to live in every moment, and take each individual relationship really seriously. And wear my heart on my sleeve and not hold back. And part of that is kissing and being in the moment. I don't regret that."
However, fans aren't buying his explanation.
"Yes, @C_Soules, kissing is important, but you have to actually build the relationship first! #KissFirstAskQuestionsLater #TheBachelor," wrote one fan. Another questioned his hygiene, tweeting: "@C_Soules did you use breath spray, mints, brush your teeth, or anything in between kissing all those girls? Just curious. #TheBachelor."
Yet another fan wrote: "If @C_Soules doesn't end up with mono by the end of the season from kissing everyone so early I will be sincerely surprised."
Meanwhile, Soules came one step closer to finding his life partner on Monday's episode, when his sisters came down to help him select his ideal mate. The episode also saw Ashley I revealing to Soules that she was a virgin, but his reaction to the confession did not please her.
Although Soules said he respected her decision, Ashley received only a hug, and not a kiss from the Bachelor, which upset her. The other contestants attempted to put her mind to rest saying the lack of kiss meant he respected her, but Ashley responded saying: "I don't want him to respect me that much. I feel like I really freaked him out. I feel really insecure about it."