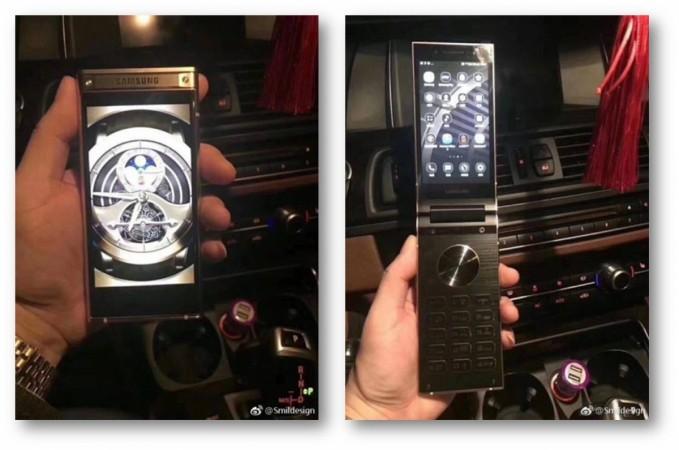 The smartphone trend has changed drastically over the years. From a time when flip phones and phones with physical keyboards were a thing to full-touch smartphones taking over the world by storm, people's preferences have changed as well.
But nostalgia plays a good trick even in this transformed state of modern smartphones and a good example of that is the re-imagined Nokia 3310 that won many hearts. Samsung is going to give a go at it as it plans to unveil a new-gen flip phone on December 1, popular Samsung mobile tipster @MMDDJ_ tweeted.
Samsung's upcoming flip phone, dubbed as W2018, isn't going be an ordinary smartphone. Looking at the leaked specs about the upcoming smartphone, it is going to be the most powerful flip phone ever.
The tipster accompanied his tweet with a poster showing us the W-series phones released over the last decade and celebrity guests invited to the upcoming launch of W2018. Since the new smartphone falls under the W-series, Samsung's launch event is also going to be a charity event since the company has used W-series smartphones to raise funds for charity.
That's indeed a favourable service, but the launch is happening in Xiamen, China, and there's no information about the W2018's arrival outside the country. We won't be holding our breath on the arrival of Samsung's flip phone in India anytime soon, or even at all.
Despite that, Samsung W2018 is going to grab global attention. Its specifications include two 4.2-inch Full HD displays, Qualcomm Snapdragon 835 chipset, 6GB RAM and 128GB onbaord storage. The handset is also likely to get a dedicated button for Bixby, but since it is going to be launched in China the handset will get a new country-specific AI assistant.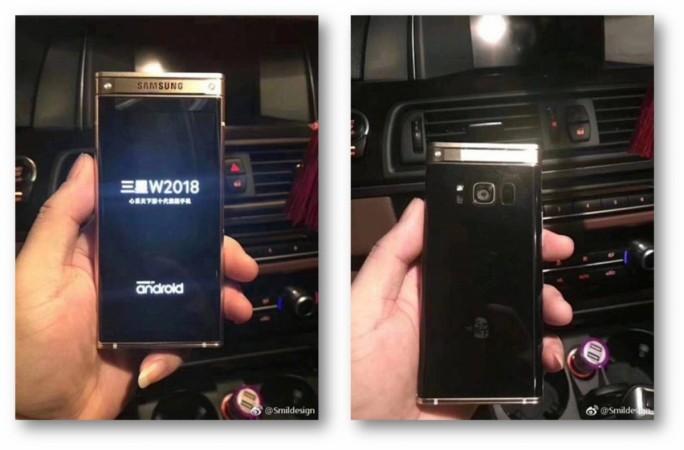 Besides being a flip phone with top-of-the-line features, Samsung W2018 is going to bag a powerful camera. If you're thinking of dual cameras, you are wrong. Samsung W2018 will feature a single 12MP rear-facing camera with an incredibly large f/1.5 aperture, GizmoChina reported. For your selfies, there will be a 5MP snapper.
Much like other phones, Samsung W2018 will feature a fingerprint scanner on the back, and @MMDDJ_ suggests an iris scanner will likely be available in the phone for quick authentication.
Under the hood, the phone will pack a 2,300mAh battery and run Android Nougat out-of-the-box. The pricing of the smartphone remains a mystery. But it won't be too long before Samsung puts an end to all the rumours on December 1.