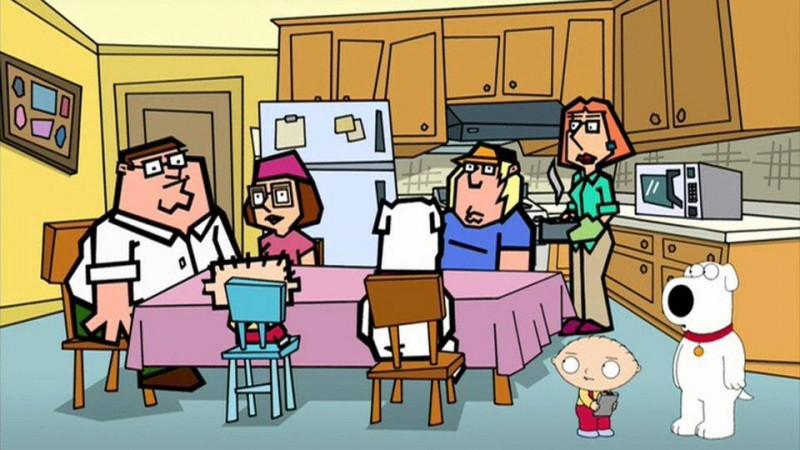 In the upcoming season of Fox's Family Guy, the Griffin family will be joined by several stars on their misadventures, including the Tenth Doctor David Tenant.
Like each season, several celebrities will also be appearing in Season 15 episodes of Family Guy. Besides Tenant, other stars who will be voicing the characters in the 15th season are Kyle Chandler, Flea (Red Hot Chili Peppers), and Stephen Curry.
In one of the upcoming episodes, titled, Bookie of the Year, Chris will suddenly get angry over something. Hence Peter and Lois will try to find a way in order to calm him down. After getting him enrolled in school baseball club, both Peter and Lois will find out that Chris is a good basketball pitcher and his coach (portrayed by Kyle Chandler) will encourage him.
Also Read: 'Family Guy' Season 15 episode 1 spoilers, air date: Stewie and Brian clash over same girl in the premiere episode?
In San Diego Comic-Con 2016, it was revealed that once Peter and his friends will find out that Chris is good at basketball, they will start betting on him. Peter will be desperate to win the bet. Hence, he will tell Chris to do his best.
In another episode, Rob Gronkowski will be playing himself and will be the new neighbour of the Griffins in Quahog. Initially, Peter gets happy to have Rob as a neighbour. However, Rob's party lifestyle didn't suit Peter much and he will plan a plot to get rid of him.
The premiere episode of Family Guy Season 15, titled, The Boys in the Band, will showcase Stewie and Brian starting a band of their own. Coincidentally, they will fall in love with the same girl and as a result, the band will be on verge of breaking up.
Season 15 Episode 1 will also show Chris becoming Quagmire's personal assistant and advising him to enhance his sex life as in one of the episodes, Quagmire will get addicted to Tinder and will decide to become a gigolo.
Family Guy Season 15 Episode 1 will premiere on Fox on September 25.