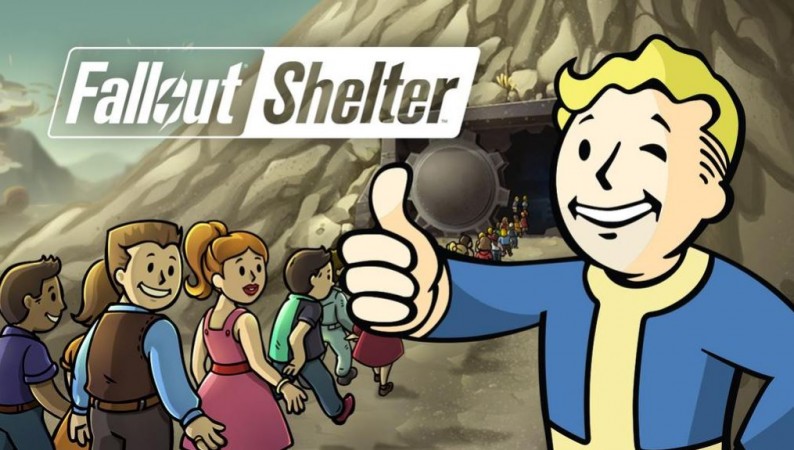 Fallout Shelter, the free-to-play shelter simulation mobile game from Bethesda got a new update 1.2 that will see the addition of a new survival mode that will increase the difficulty level.
Bethesda has released a trailer that highlights what to expect from the new update 1.2. The update will add a Mysterious Stranger who will drop some bottle caps if you find him, a new Survival mode that will release monstrous animals into the Vault goring all those who come its way, collectibles picked from the fallen enemies, introduce a Legendary Dweller Piper from Fallout 4 and five free lunchboxes.
Piper will be available via the in-game shop Vault-Tec and she is one of the NPCs in Fallout 4 but Fallout Shelter players might get to meet her earlier. Earlier in the year, Bethesda had introduced Preston Garvey in a similar fashion.
The update was released to both iOS and Android versions of the game.
Below is the full patch note released on Bethsoft Forums:
New Vault-Tec network protocols are finally in place. Now you can save your Vault to the "cloud," (no moisture condenser necessary!) and continue any Vault experiment on all of your devices.
Some Dwellers are reporting sightings of a mysterious individual in Vaults around the Wasteland. Vault-Tec is offering a bottle cap reward for any positive identification!
Faced all the challenges the "normal" Vault simulation can provide? Introducing Survival Mode! More danger, more glory. Make Vault-Tec proud!
New Vault-Tec directive – Dwellers have been given authorization to scavenge equipment from dead Raiders. Gear up!
Are you an experienced Overseer who has already undergone Vault operational training? Now you can skip the tutorial!
In an effort to assist Overseers in running their Vaults more efficiently, Vault-Tec has added a statistics page to the Vault Dweller's Survival Guide (VDSG).
Support added for Russian-speaking Overseers.
Continued general maintenance to the Vault simulation. Because when you speak, Vault-Tec listens!
Available exclusively on the App Store, all new legendary character Piper from Fallout 4 and five free lunchboxes!
Wasteland explorers capped at 10? A new 'collect' bug?
Though the Fallout Shelter has received some cool features as mentioned above, a report in iDigitalTimes informed players that following the new update 1.2, there was a cap in place on the number of dwellers who could be sent to the Wastelands. The Wasteland explorers are now capped at 10, it said.
The report quotes some of the players voicing against such a move by Bethesda, as they felt it "ruins the game" for them.
Another forum member revealed that the cap on Wasteland exploration also brought up a new "collect" bug.
"The new update has a bug, so you can't collect from dwellers in waiting position if you are over the limit," said a post from Erroneus.
But there is already a workaround for this bug – click on the waiting dweller and cancel the selection with the back button on the device. Now try to collect from the dweller, one more time.
The report mentioned Bethesda was yet to respond to complaints on placing cap on Wasteland exploration at 10 dwellers.