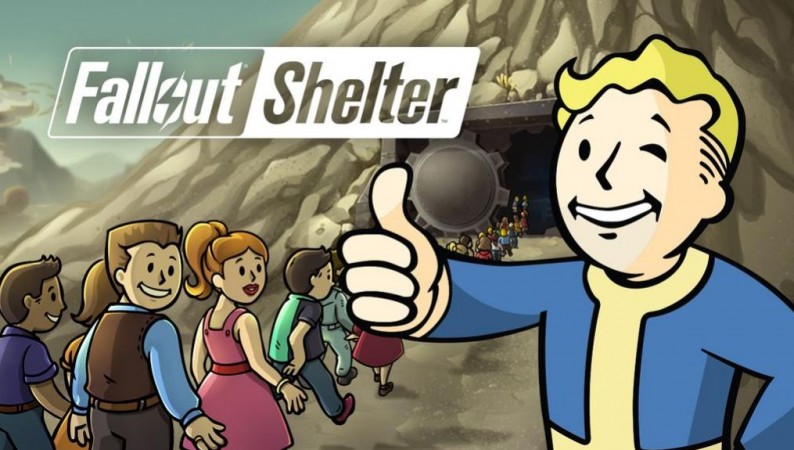 Fallout Shelter, the latest sensation from Bethesda that was announced during its first E3 2015 press conference, is a free-to-play game that the company envisaged to fill the gap till it releases Fallout 4.
Presently, the game is available only for iOS devices. It allows players to take control of underground Vault as an overseer. They are tasked to build a perfect Vault, keep Dwellers happy by giving them proper jobs and keeping them safe from any danger in the Wasteland ruins.
Below are some of the tips and tricks to help players:
Players must make sure that their Dwellers survive. To make this happen, they get three resources – Power, Water and Food. Note that out of these three, Power is the most important as it is the one that keeps the room active or else they will shut down.
Next is the rooms, initially there are three kinds of rooms that are important - Power Generator, Diner and Water Treatmeant.
An easier way to earn more Caps (in-game currency) is to do more quests, especially Lunchbox quests. This will also enable players to get rare Dwellers/Equipment.
Every room that will be built in the process has its own statistics, like Power Generator = Strength, Diner = Agility and Water Treatment = Perception.
Players must check the SPECIAL (S is Strength, P is Perception, E is Endurance, C is Charisma, I is Intelligence, A is Agility and L is Luck.) bars. So a Dweller based on Strength must be put in Power Generator.
Personality traits of Dweller must be taken into consideration when they are chosen for building.
One way to increase production is to build two or three rooms, that are related to food production, water and power close to each other.
Always note that bigger the room, more the power it draws, so make necessary arrangements for electricity.
Players must clear any boulders that are on their path.
Next process will be connection of rooms, in order to make them profitable players can add areas to expand their size.
While expanding, players must keep in mind about Power; since bigger the area more the Power required.
Players must see to it that they upgrade one room at a time.
Players looking at increasing the production and storage capacity can upgrade their rooms.
If players are to build two similar type of rooms adjacent to each other, they can later merge it to make it a bigger room, however both of them must be upgraded. Note that the upgrade too must of similar level.
Increasing the population will let players unlock new kinds of rooms.
In order to increase the Vault size, players can go deeper under the ground by building elevators.
Living Quarters has to be build to boost the capacity of Vault.
In order increase the number of Dwellers, players need to assign a male and female to a same Living Quarters. This will add high Charisma and thus the probability of them having a baby.
Players can Rush when they want quick money and earn Experience Points from Dwellers. So anyone who is low on their resources can Rush to finish the objective.
However, the only drawback of Rushing is Fire which can be easily doused. Also, dousing fire will fetch Experience Points.
It must also noted that attempting Rush close together might fail, hence places have to be picked carefully.
It should be noted that baby Dwellers can be named. But they cannot be assigned any work. However, they grow into adults at a faster rate.
In order to protect their Dwellers from Raiders, players can strategically place an armed Dweller close to Vault Door.
Players need to have to constantly keep a watch out for Dwellers when they are in the Wasteland. However they are required to check up on them if Dwellers are in requirement of something like a Stimpack.
Dwellers must be equipped with their gear before they are sent out, if they are not, then they will die, players need to remember this.
Players need to pay attention to the Dweller and bring them back especially when their health is low and they have found some loot.
One simple tip is not to keep a Dweller away for long, since him dying in such cases are higher.
Keeping the Happiness Level of the Dwellers will fetch players with bonuses in production. They should always see that they are well provided.
Equipping Dwellers with clothes will boost their attributes.
Players must note that when a Dweller it pregnant, it takes some hours to have the baby delivered.