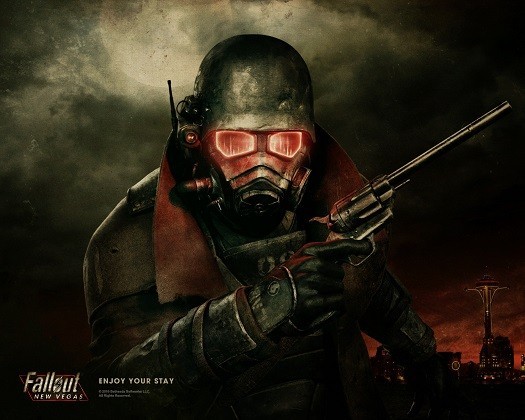 In news that can send Fallout 4 fans into a tizzy, but will draw enough excitement that has to last till E3 2015. The reason? Fallout 4.
Shinobi602, an industry source, who has been correct in his revelations with regards to Fallout series has now revealed via tweets that there is not only a high chance of Bethesda's participation in the upcoming E3 2015, but it's also probable that one of the most awaited games, Fallout 4 might be announced at the event, reported YouTuber MrMattyPlays.
Shinobi602 even went as far as saying that it was now safe to speculate Bethesda's appearance at E3 and when a Fallout fan asked him about the possibility of the Fallout 4 announcement at E3 on a scale of 1 to 10 he answered it at "11," sending a clear sign of the confidence that the game will be announced during the event.
@El_David_PR I would say that's a safe assumption.

— shinobi602 (@shinobi602) February 25, 2015
@XGN_FR0STB1T3 11 — shinobi602 (@shinobi602) February 28, 2015
Gameranx observes that the source has never overpromised his followers and it is more likely that he must either be in marketing or on the promotional side in the gaming industry.
However, fans have to wait until the E3 2015 that will be taking place on 16-15 June at Los Angeles Convention Centre. But atleast they now have some positive news on the game unlike all this while, when there was no clarity officially on the game being in development. Though there have been enough rumours and hoaxes that proved otherwise.
This apart, GamerCenterOnline carried a report that quoted multiple insiders agreeing to the announcement of Fallout 4 at E3 2015. This source also revealed that the company was discussing a post-apocalyptic New York City and Chicago as two location that was worthy of exploration.
The source had replied, saying, "It will happen," when asked for some sort of confirmation. The source also revealed that Fallout 4 will be having an "impressive scale and atmosphere" and it will only be coming to PlayStation 4, Xbox One and PC.
The source also spoke on the game's release timeframe saying that Fallout 4 could be out by "Spring 2016 at the least."