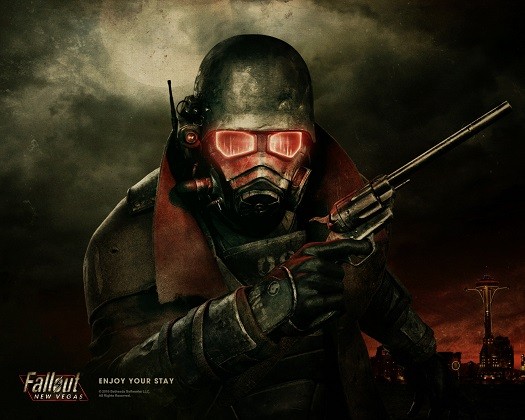 After rumors started being circulated following Bethesda's event listing for the upcoming Gamescom 2014 in Cologne, Germany, which hinted at the possibility of Fallout 4 reveal, its creator has dismissed those rumors.
Pete Hines, vice president of Bethesda Softworks dispelled the rumors in a tweet when asked by a fan on the possibility of Fallout 4 featuring at the Gamescom 2014.
@Michael_F1967 the evil within and eso. now you can stop wondering

— Pete Hines (@DCDeacon) July 6, 2014
Shattering hopes of many Fallout fans who were anticipating a Fallout 4 reveal have to wait for some more time.
From the above statements from Bethesda, it's likely that there won't be any kind of information regarding the yet to be announced post-apocalyptic title that has generated so much of interest among fans.
So, the only title that will be shown will be The Evil Within, the horror survival video game and The Elder Scrolls Online, an MMORPG. The Evil Within is the upcoming title from Bethesda being helmed by Shinji Mikami, the father of survival horror and Resident Evil series is slated for release on 21 October 2014. The Elder Scrolls Online was released on 4 April 2014, but only for PC and Linux platforms. Though no release dates are yet out of the PlayStation 4 and Xbox One version of the game, it is speculated that they could announce the date for these platforms soon.
Another possibility is for Fallout 4 being revealed at the Spike'S Video Game Awards (VGA) 2014 that is usually held in December. This was an argument from Gameranx based on a precedent where Bethesda announced Fallout: New Vegas. So let's keep our hopes alive.
As reported, Bethesda has made it clear that Fallout 4 will not be featured at the QuakeCon 2014, held in Dallas, Texas during mid-July.
Meanwhile, Hines had also said during an interview with MCV Magazine (via CVG), that the studio has to prove itself again and there will not be any "free passes."
"We view that similarly to Wolfenstein, because it's been so long since the last Doom game. We are going in as if we need to prove ourselves all over again. We have no free passes. Nobody will assume this is going to be awesome," Hines asserted. Doom 4 will be unveiled during the upcoming QuakeCon 2014.