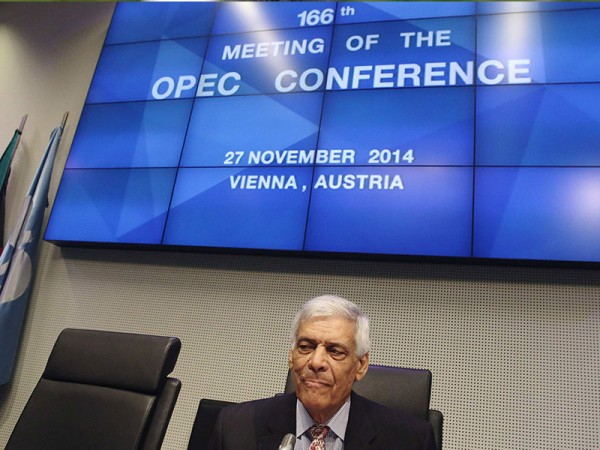 Crude oil prices continue to recover from the lows hit in March, supported by a fall in US oil production.
Brent crude oil prices continued to increase on Wednesday to trade close to $60 per barrel mark, as the US Energy Information Administration (EIA) reported on Monday that US shale production is likely to fall by 45,000 barrels per day (bpd) to 4.98 million bpd in May.
"Speculative financial investors are clearly taking the latest news of a declining US oil supply as reason enough to further step up their investments in the oil market," said Commerzbank Corporates & Markets in a note.
The North Dakota Mineral Resources Department said on Tuesday that oil production in February in North Dakota dropped 15,000 bpd to 1.18 million bpd, boosting crude oil prices, which have seen a 20 percent gain since March.
"There have often been drops in production during the winter in North Dakota because shale oil production has to be scaled back on account of the harsh weather conditions. We will therefore have to wait and see whether production continues to decline in the spring – if so, and only then, can there be talk of a trend reversal," said Commerzbank.
Further, oil services firm Baker Hughes reported that the number of US oil rigs in use were down by 40 to 988 for the week ending 10 April, falling below 1,000 rigs for the first time since September 2009.
"We believe that US shale oil output is already falling, and that current rig counts imply that the m/m decline will exceed 70 thousand barrels per day (kb/d) by June. The deceleration in US output has been greater than the market is currently pricing in," said Standard Chartered in a note.
Besides, the International Energy Agency (IEA) on Wednesday raised its estimate for global oil demand growth for the second consecutive month, saying the world oil use will rise by 90,000 bpd to 1.08 million bpd on the back of increased consumption in the Europe, India and the United States.