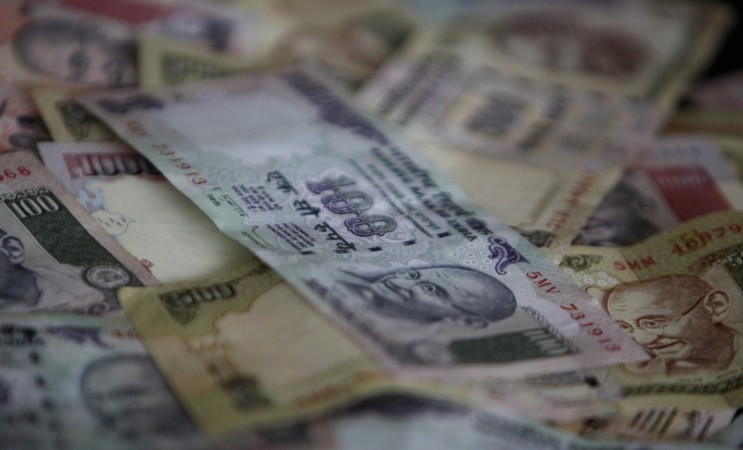 The number of fake currency notes in the denominations of Rs. 100 and Rs.1,000, caught by banks in India, has increased in the last three years. However, the number of fake Rs. 500 notes detected has decreased in the last one year, according to data released by the Ministry of finance in Lok Sabha.
The information released by the ministry showed that in financial year 2015-16, about 6.3 lakh imitation notes were detected. In 2014-15 about 5.9 lakh counterfeit notes were found while the corresponding number in 2013-14 was 4.9 lakh, the Hindu reported.
The data indicates that either the Reserve Bank of India has become better in detecting imitation currency or the incidence rate of counterfeiting may have surged, or both, the Hindu added.
In terms of total value, Rs. 29.6 crore worth of imitation notes were detected in 2015-16, which had risen from Rs. 28.7 crore in 2014-15. While 41 percent of the total counterfeit currency notes found in FY 16 consisted of Rs. 500 denomination notes, 35 percent of them were Rs. 100 notes. According to the ministry's data, the most widely-circulated fake notes in India are in the denomination of Rs. 500 and Rs. 100.
The Reserve Bank of India has various ways of detecting fake currency. The common man can adopt some of these practices and check for fake currency notes themselves. The watermark window in the Rs. 1,000 note features Mahatma Gandhi's image, which can be seen against light.
"On the obverse side of Rs. 1,000, Rs. 500, Rs. 100, Rs. 50 and Rs. 20 notes, a vertical band on the right side of Mahatma Gandhi's portrait contains latent image showing the respective denominational value in numerical," according to the information given on the RBI website about identification features in real notes.
[1 lakh = 100,000 | 1 crore = 10 million | 100 crore = 1 billion]