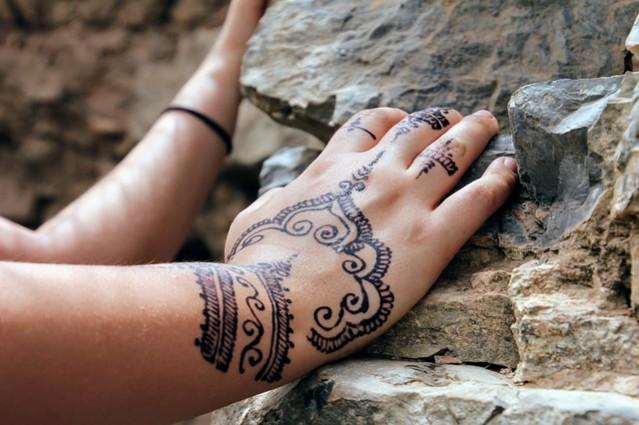 A 30-year-old man was hospitalized after he suffered a severe allergic reaction from fake henna tattoos that he put on his hands while holidaying in Bali, Indonesia.
The victim, who is identified only by his surname Wang, initially thought that his right arm got sunburnt but then it turned red and became badly swollen.
Following the incident, visitors to Bali have been warned about temporary henna tattoos, which could have a serious impact on their health and can even turn fatal.
According to South China Morning Post, Chen Liuqi, a dermatologist at Wuhan Number One Hospital said that such kind of incidents is becoming increasingly common these days.
He said methyl acrylate present in artificial black dyes might be causing the allergies and this can often lead to permanent scarring or even death.
Luo Yiqiao, the owner of XTATTOO - a henna tattoo shop in Chengdu warned that customers that this artificial black color is being used especially in mall shops serving tourists in places like Bali. He also said that the black ink makes the temporary tattoo look more real than the original reddish brown color, according to the website.
"Usually the black ink contains methyl acrylate as it looks more like a real tattoo while the natural colour is more reddish brown," he added, as reported.
Hu Deliang, a veteran tattooist based in Shanghai urges people to avoid any other color except the original reddish brown one while getting a temporary tattoo.