A pregnant elephant in Kerala ate a pineapple, which was filled with country-made bombs or dynamites. It led to a painful death as the elephant was pregnant and died standing in the Velliyar River in Palakkad in Kerala. People are venting out their anger and concerns all over social media about the gruesome incident.
Yesterday, it was reported that the pregnant elephant was killed after locals allegedly fed her a pineapple stuffed with crackers.
However, when International Business Times, India, reached out to an Indian Forest Service Officer (name removed on request), for his comments about what actually must have happened, we got to know that no one has fed the pineapple to the elephant.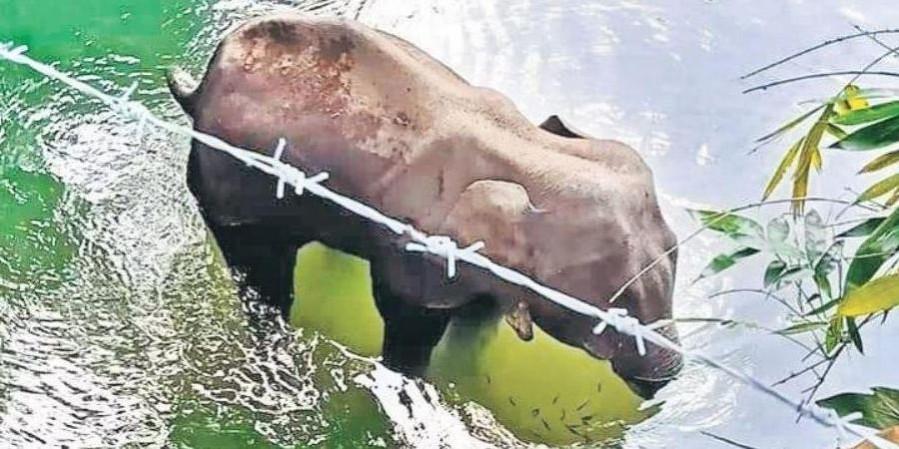 Snares used for keeping animals away
He stated that pineapples filled with firecrackers are used as a snare for catching wild boars. He said, "No one would have fed the pineapple to the elephant. The animal must have found it lying somewhere and must have consumed it herself not knowing what lies ahead for her."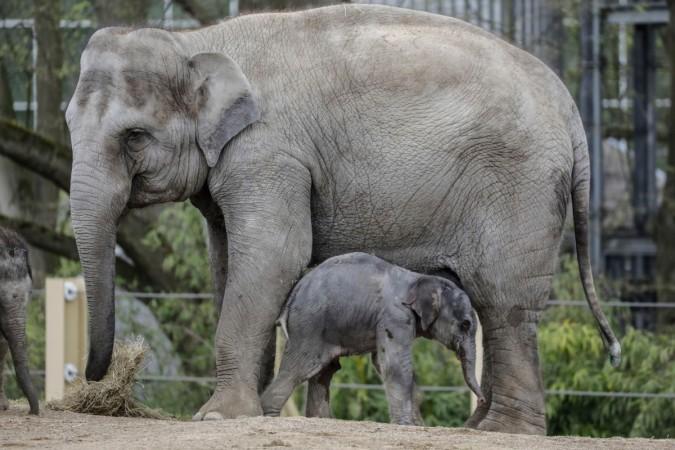 He also stated a second possibility. He said, "Some people actually do such insane things as they consider wild animals as a threat to their property and life. Such incidents do happen at places where wild animals create problems for human beings."
Snares are often found around farms, coffee plantations
He added that wild boars often spoil crops and people use snares as a way to protect their farms and crops. This year, it was reported that the government would soon permit farmers with licensed firearms to shoot wild boars that wander into their lands. The problem is that people do not limit their snares to only wild boars and there have been several incidents when tigers, leopards and other animals have fallen prey to these haphazardly placed snares around farms, coffee farms and wildlife corridors.
Elephant kept standing in water before dying
The pregnant wild elephant originally belonged to Silent Valley National Park (SVNP), Palakkad. As the elephant died, she remained calm despite being in excruciating pain. The elephant kept standing and died at Velliyar River, Malappuram, with its trunk in the water.
The elephant was 15-years-old and was probably getting some relief as it stood in the water after her tongue and mouth exploded. Mohan Krishnan, Section Forest Officer, Nilambur, shared the sad incident on his Facebook page where he had acted as the Rapid Response Team official to rescue the elephant, which was in distress.
When a postmortem examination was carried out, it was learnt that the reason for the elephant's death was due to asphyxia where water had got into her lungs and trachea. Dr David Abraham, Assistant Forest Veterinary Officer, Thrissur, carried out the postmortem.
Dr David said, "I have so far done more than 250 postmortems of elephants alone in my more than two decades career. But this was the first time I was so moved as I could hold the foetus of the baby in my hands. Initially, none of us was aware that the elephant was pregnant. After seeing her heart, I spotted the amniotic fluid and realized that she was pregnant."
Investigation in early-stage and inconclusive but it was not 'fed'
The forest department is at present actively probing the incident. Speaking to International Business Times, India reporter the local DFO office (officials do not want to be named) suggested that the team probing the incident are confused about the places where the said animal strayed.
The officials told this publication, "every farming community near forest range uses such techniques as crackers, board bombs and bear traps to get rid of the wildlings attacking their crops. [sic.]" The official further confirmed that the fruit was not "deliberately fed" to the animal.
Nirmal, a local from Palakkad said, "I live in Palakkad where the incident took place, and here, especially in hill areas, electric fences and fruits loaded with crackers are common to prevent pigs entering agricultural areas. (It is cruel obviously).[sic.].
Note: This article is aimed at pointing out the unfortunate practice of using snares to keep wild animals at bay. In this case, preliminary reports suggest that the 'act of commission' wasn't planned/aimed directly at this elephant. But it doesn't change the unfortunate end.
Claim reviewed :
Fact checking Palakkad elephant death
Claimed By :
Twitter, Facebook and Youtube posts

.
Fact Check :
False