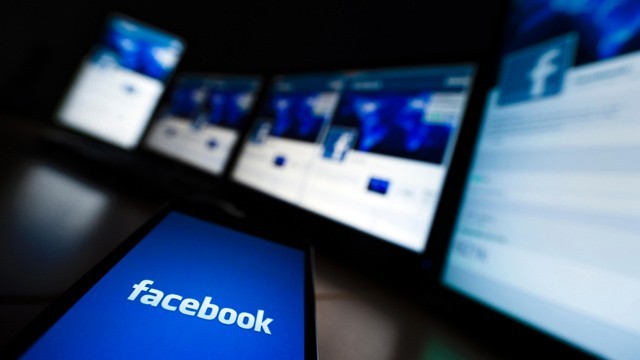 Social networking giant Facebook on Thursday sent out a press invite that it will be hosting an Android Event at its Menlo Park Office Campus on 4 April, leading many to believe that the much speculated mythical Facebook-HTC smartphone might be unveiled.
Facebook's press invite reads "Come See Our New Home on Android", without revealing much about the event. It is speculated that Facebook may introduce a tweaked version of Android mobile operating system for HTC's custom made smartphone or unveil its very own smartphone at the event.
A couple of weeks ago, Unwired View had allegedly leaked the spec sheet of a smartphone code-named 'Myst' which is reportedly being developed by Facebook and HTC.
The website reported that the Facebook phone will pack a Qualcomm Snapdragon (chipset type: MSM8930) dual-core processor with 1.5GHz CPU speed packing 1GB RAM and storage space of 16GB with no microSD slot option for memory expansion.
The spec sheet also revealed that the new smartphone would sport a 5-megapixel main and a 1.6-megapixel secodary front facing camera. The smartphone is also expected to pack add-ons such as Bluetooth v4.0, Wi-Fi (802.11 a/b/g/n), LTE capability and category-14 HSDPA.
The speculated phone 'Myst' is also expected to come with Facebook software along with newer versions of applications such as Facebook app, Facebook Messenger, Instagram and others.
Another report surfaced that Facebook's Android event will host the launch of a new mobile OS like a 'modified version of Android operating system with deep Facebook functionality on the home screen that may live on an HTC handset.' reported TechCrunch.
Leaked Specs of HTC-Facebook phone include:
| | |
| --- | --- |
| Model | HTC Myst #UL |
| Display | 4.3inch 720p with320 ppi resolution |
| OS | Android v4.1.2 OS Jelly Bean |
| Processor | 1GHz Qualcomm Snapdragondual-core processor |
| RAM | 1GB RAM |
| Memory | 16GB, no microSD slot |
| Camera | Rear:5.0-megapixelFront:1.6-megapixel |
| Connectivitytechnology | 4G/LTE &HSPA |