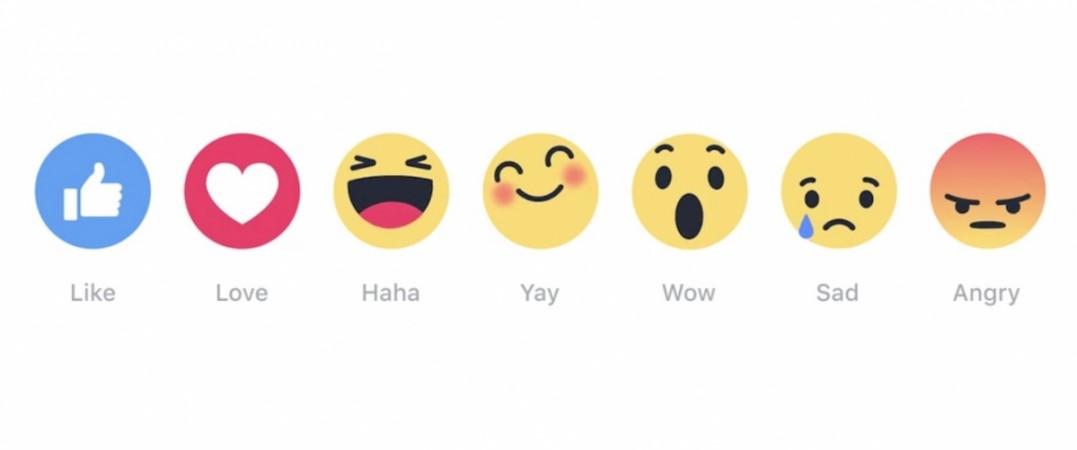 Facebook released six emojis called Reactions on Wednesday, after conducting research for over a year on what types of reactions people would want to use most.
Six new emoticons released by Facebook are "Love", "Haha," "Yay," "Wow," "Sad" and "Angry". The social media giant has been testing the emoticons in Ireland and Spain since last year with an eye on introducing it to the rest of the world based on users' feedback in these countries.
These emojis have now been made available globally following positive feedback during its testing.
"We've been listening to people and know that there should be more ways to easily and quickly express how something you see in News Feed makes you feel. That's why today we are launching Reactions, an extension of the Like button, to give you more ways to share your reaction to a post in a quick and easy way," wrote Sammi Krug, product manager of Facebook in a blog post.
He went on to say that they are excited to offer the new Reactions emoticons to Facebook users around the world.
To add the new Reactions, users have to hold down the Like button on mobile phone or hover over the Like button on desktop to see the reaction image options, then tap either Like, Love, Haha, Wow, Sad or Angry.
Facebook came up with these emoticons following public demand for a "dislike" button. The move makes it evident that it plans to stand by the argument that a "dislike" button will be very negative with potential to cause distress to users.