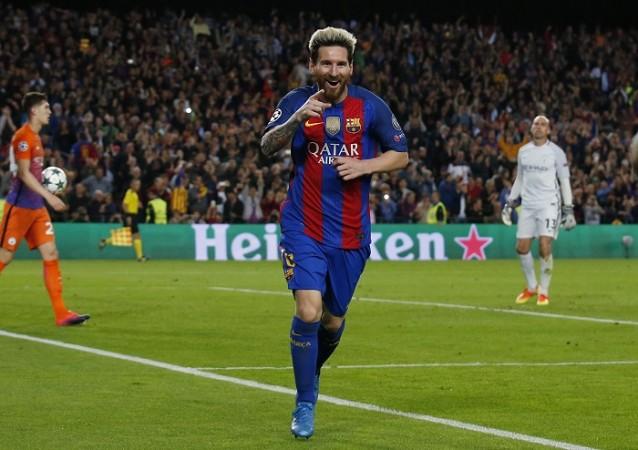 In a first-of-a-kind agreement, La Liga and Facebook today announced that the social media platform will become the official home for all La Liga Santander matches in the Indian subcontinent.
The three-season deal commences with the 2018/19 campaign kicking off on August 17. All 380 first division matches of Spain's top-flight football league will be available for free to people on Facebook in seven countries apart from India: Afghanistan, Bangladesh, Bhutan, Nepal, Maldives, Sri Lanka and Pakistan.
The move marks a new dawn in sports broadcasting, bringing LaLiga and its clubs closer to fans than ever before. The Facebook community in the eight countries will be able to watch La Liga Santander coverage on a live and on-demand basis via multiple devices. Every match will be available on the official LaLiga Facebook Page as well as individual club Pages.
Fans will be closer to the action than ever before, with the opportunity to watch matches on the go and engage directly with the broadcast. For major matches, viewers in the region will be treated to interactive studio coverage hosted by football expert, Joe Morrison.
Pre-match and post-match analysis will be provided by a pool of experts including former Real Madrid defender and four-time La Liga champion Michel Salgado, as well as former Barcelona and Atletico Madrid midfielder Luis Garcia.
In addition to the live matches, shoulder programming, including a full range of weekly preview shows and highlights, will be offered.
Thrilled to partner with Facebook: Javier Tebas
With Facebook, LaLiga has broken new ground, signing its first broadcast agreement ever with a social media platform.
La Liga President Javier Tebas hailed the agreement: "We are thrilled to team up with Facebook to bring the millions of LaLiga fans in the Indian subcontinent even closer to the action. La Liga sets the standard for football in the world and we are delighted that more people than ever before will have the opportunity to watch our matches live and for free through Facebook in the region."
Peter Hutton, Facebook Head of Global Live Sports Programming added "As home to the two most-followed sports clubs on Facebook and some of the world's most iconic footballers, La Liga has a huge global presence on our platform. Its popularity is notably visible in the Indian subcontinent, so we're delighted to be able to serve the community of fans there with free, live LaLiga matches for the next three seasons.
"We see this as a great opportunity to not only bring people together around world-class football but also help LaLiga reach new audiences and grow its visibility in a key development market."