Updated on August 25, 2018:
Facebook has acknowledged the glitch that caused some posts to be incorrectly marked as spam and as of this writing the social networking giant has fixed the bug and restored affected posts.
Original story
It is one thing to identify spam and eliminate them on a viral platform such as Facebook, and it's a completely different thing to mark innocent posts as spam. The world's largest social networking platform is in the hot waters again as several users are complaining that their genuine posts are being marked as spam by Facebook.
If you recently shared some article or even a post about some ongoing political or non-political event and Facebook removed it saying "it looks like spam to us", then you are not alone. Alt News co-founder Pratik Sinha shared several screenshots of users' posts removed after Facebook marked them spam when they clearly aren't.
One user said she posted the pass mark for GCSE Maths is 21 percent and Facebook removed it after identifying as spam. Similarly, posts about NotPetya and Russia's role in it, election security and more were identified as spam and hence removed by Facebook.
According to Sinha, Facebook marking people's post as spam without correctly assessing their genuinely is not limited to any particular region or ideology. Users across the globe seem to be affected by this, and there's no word from Facebook on what is causing this issue.
It is also unclear how widespread the issue is as of this writing. But several users have raised similar concerns about on Twitter and we've embedded some of them below: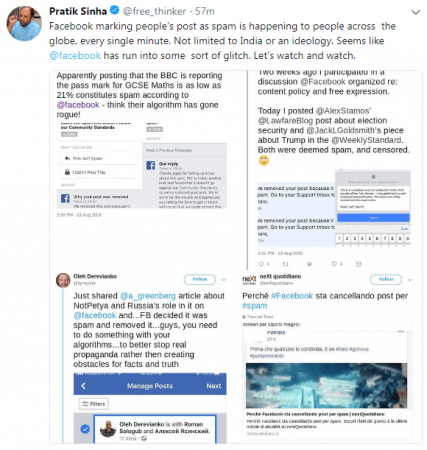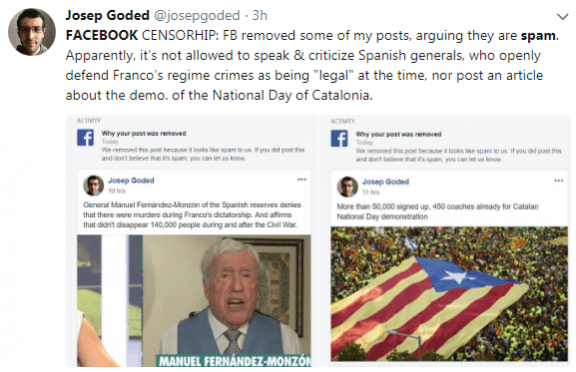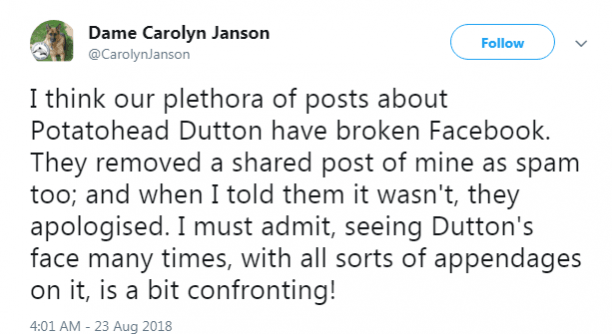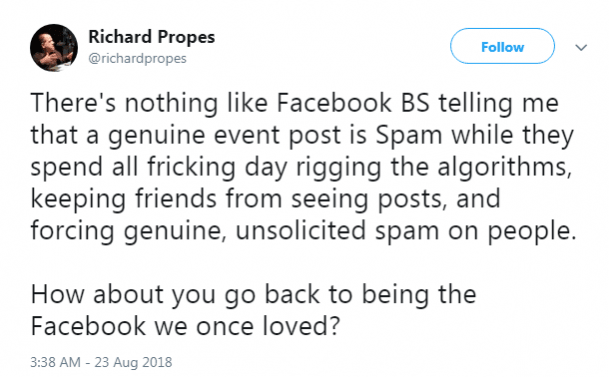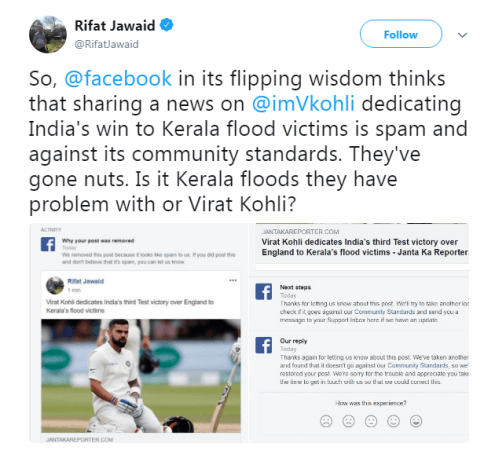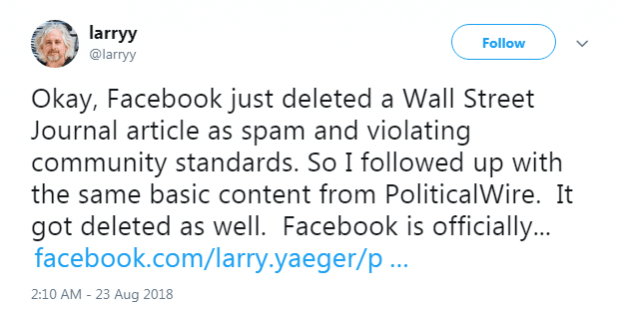 Has your recent Facebook post removed due to this potential glitch in the platform's spam identification algorithm? Let us know in the comments section below or you can tweet to us by tagging IBTimes_india. Stay tuned for updates.