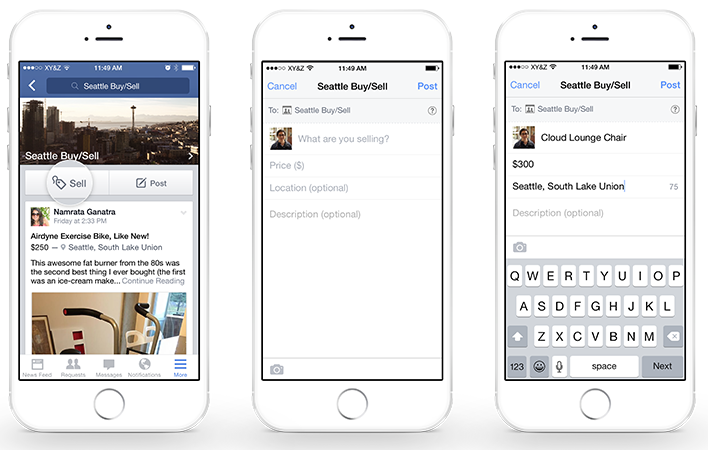 Social networking giant Facebook is looking to channel in on the way online transactions are carried out every day. And in an effort to leverage the retail side of it, the company has announced a new feature that will allow users to buy and sell products on its site, apart from allowing them to post an item for sale on the site.
In case you are unacquainted, Facebook has a special group called 'For Sale Groups', which are responsible for buying and selling certain types of items. The process is quite similar to the way people post items for sale on eBay or Craigslist.
"Starting today, Facebook's For Sale Groups will have improved features for buying and selling. For Sale Group members can now choose the Sell feature when creating a post," an official post from the company stated.
The latest update for the service adds an option, apart from the 'post' button inside groups, which allows users to share items unswervingly via a dedicated 'sell' button. Users can also add information like the description of the item, its price and even the pick-up or delivery spot.
Also, sellers can mark posts as Available or Sold and effortlessly view their catalogue of the items they have previously sold. The newest feature from Facebook may take a bit of time to launch fully in other parts of the planet, but if utilised well, it could be a windfall to small businesses that may not have a large online presence.
The company states that these new features will roll out to all Facebook 'For Sale Groups' in the coming months across iOS, Android and web. However, Facebook Group admins, who would like to participate in the new programme, can now nominate their Group here.