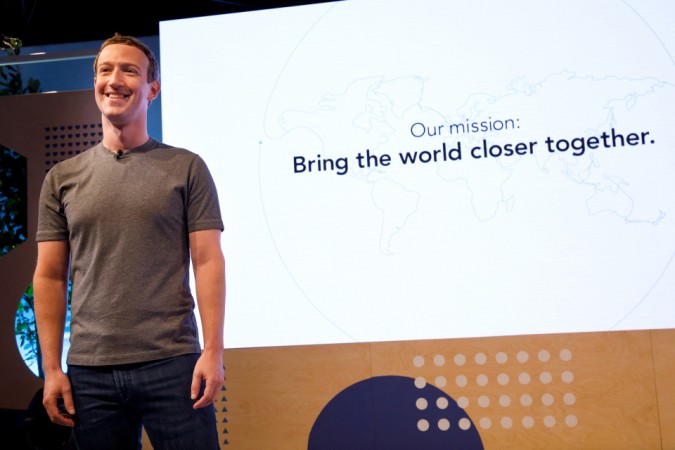 In a major shift of focus, Facebook will now emphasise more on building new community groups and empowering group admins over the next 10 years, the world's largest social network announced on Thursday. Facebook's latest move includes the introduction of several new features to its platform to help group admins grow and better manage their online communities.
"Our new mission will continue our path and set our course for the next decade," Facebook CEO Mark Zuckerberg said in a statement. "The full mission statement is: 'give people the power to build community and bring the world closer together'."
Facebook acknowledged that the group admins are the real community leaders on its platform. Therefore, they need more power to grow the number of community members while also maintaining the sanity of the groups they create.
As part of the new mission, Facebook introduced five new features that are expected to make life easier for group admins.
Group Insights: Group admins can now view real-time metrics about their groups, including their growth, engagement and membership. The feature is expected to help admins make better decisions on how to best support their group members.
Membership request filtering: Admitting new members to a group has become easier for admins as they can now sort and filter membership requests based on common categories like gender and location. Once the sorting and filtering is down, admins can either accept or decline requests all at once.
Removed member clean-up: This is apparently the most important feature as Facebook accepts it to help admins keep their communities safe from bad actors. The feature brings more power to admins, allowing them to remove members and any objectionable content they've posted within the group in just one step.
Scheduled posts: Group admins and moderators are now able to create and schedule posts for a specific date and time.
Group to group linking: Group admins will now be able to recommend related groups to their community members to join. Facebook, however, said that the group-to-group linking feature is still under the testing stage.
In February, Zuckerberg said that he wanted to increase the number of Facebook users who are also members of what the company calls "very meaningful" groups. He also said at that time that only about 5 percent of Facebook users were members of such groups.
On Thursday, Kang-Xing Jin, Facebook's vice president of engineering, said in a blog post that more than one billion people around the world are using Groups while over 100 million people are members of the so-called "meaningful groups."
Thursday's announcement came after the introduction of new Facebook tools on Wednesday, giving users more control over their profile pictures in order to prevent misuse. The features, which are currently India specific, include an optional profile picture guard which prevents other people from downloading, sharing or sending the picture in a message.