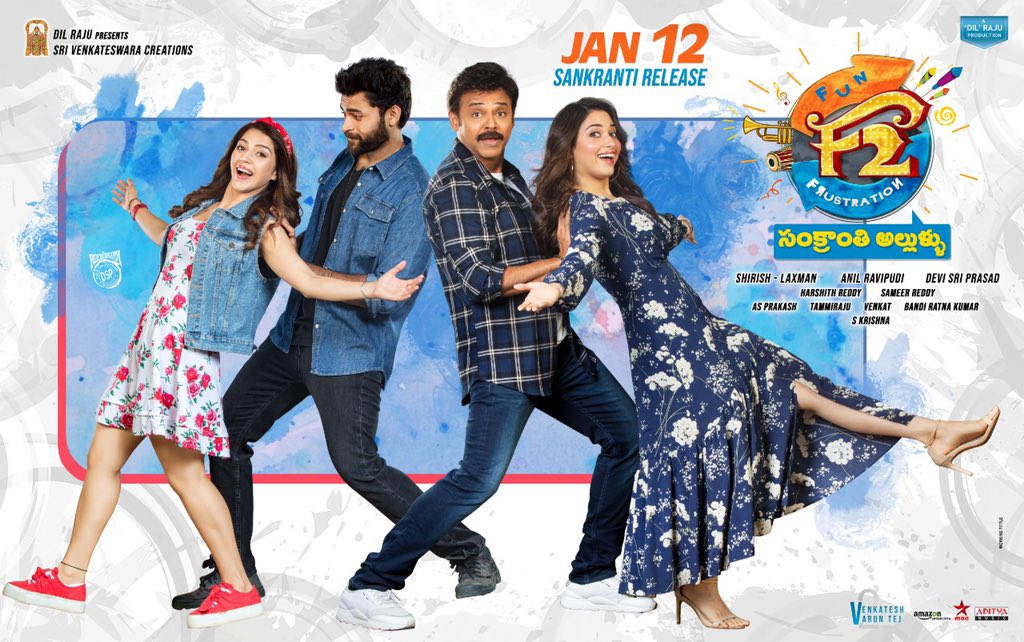 The full movie of F2 - Fun and Frustration has been allegedly leaked on the internet on the first day of its release. The free download of its pirate copy is likely to take a toll on its collection at the box office.
Director Anil Ravipudi's F2 - Fun and Frustration starring Venkatesh and Varun Tej has become the victim of piracy on its opening day itself. A notorious gang, which is involved in alleged activities on the internet, is said to have record the full movie during its screening in a cinema halls. This gang released the complete film on its website even before its evening show began.
This gang's website offers the full movie of F2 - Fun and Frustration for free download in six different prints ranging from 2.34 GB and 200 MB. A film goers, who allegedly downloaded and watch its pirated copy, says that it is a bad copy, which has a poor audio and video quality. It makes a bad viewing experience. Hence, he advises to watch the movie cinema hall to enjoy the roller coaster ride.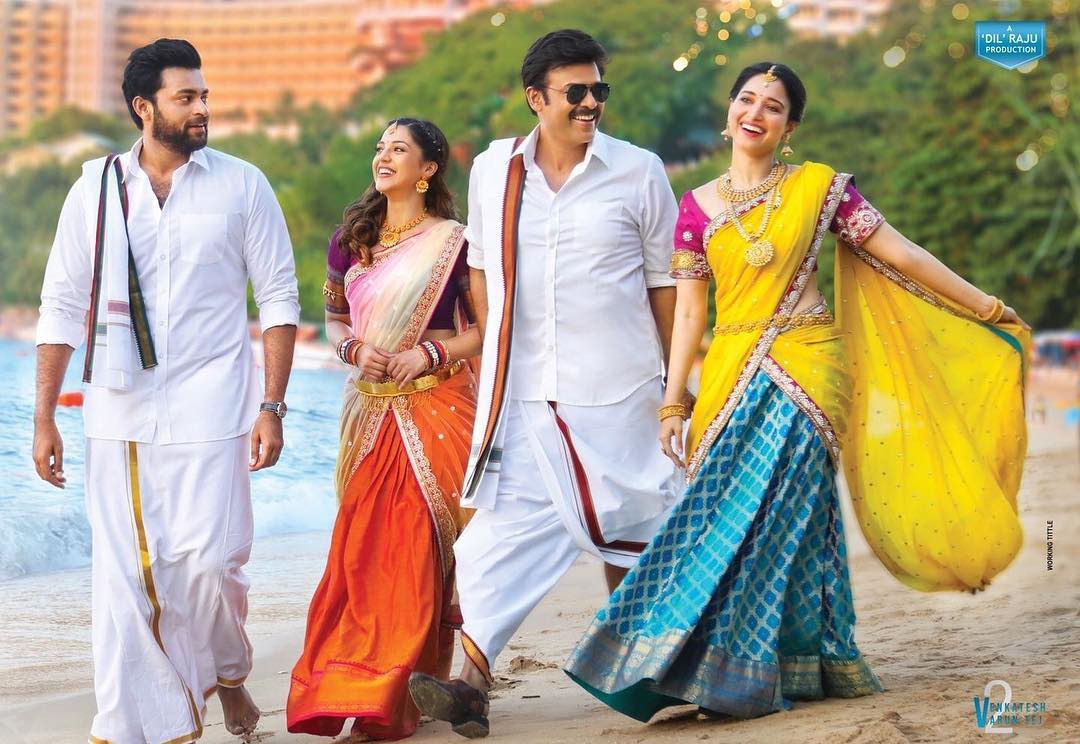 Producer Dil Raju has bankrolled F2 – Fun and Frustration under his banner Sri Venkateswara Creations and he has reportedly set up a team to curb its piracy. While the cast and crew requested their fans to say no to piracy, the team has been busy taking down its pirated copy from various sites ever since it hit the net, but it is finding it difficult to stop it from spreading to other website.
F2 – Fun and Frustration is a comedy drama with good dose of romance. The movie lacks a fresh and logical story, but it is really high on entertainment quotient. The viewers and critics have fallen in love with the film. The movie has opened to fantastic response at the box office on the first day and word of mouth is exepected to boost its collection over the weekend.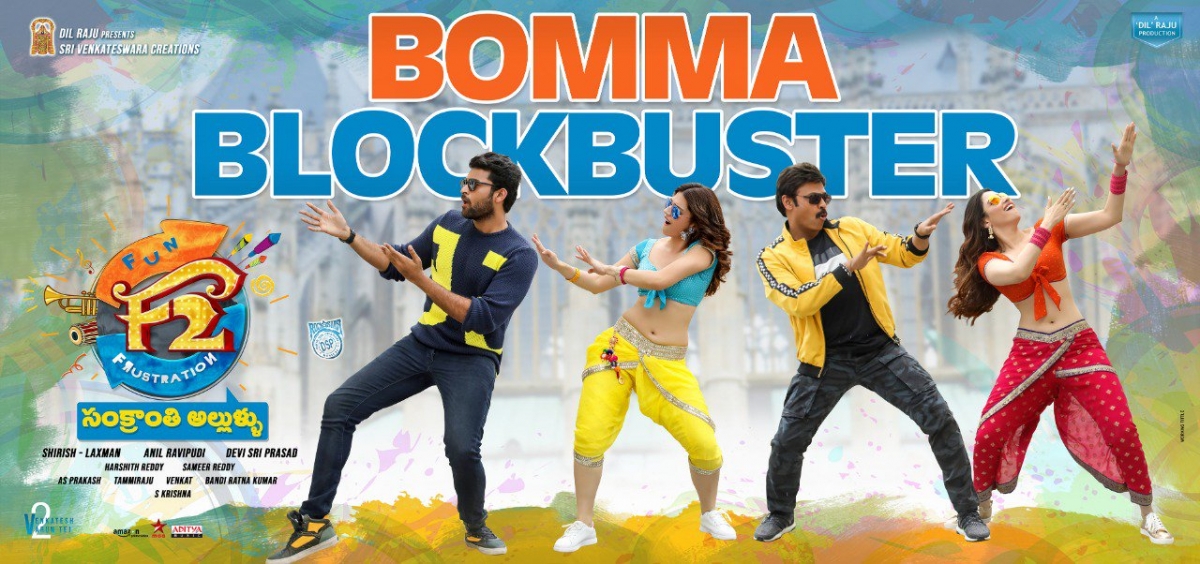 Since F2 – Fun and Frustration is comedy film, it will have a repeat audience. But its pirated copy is posing a big threat for the movie, as it is likely to affect its collection at the box office. The movie will recover its distributors' investments and get some profit shares. However, the free download of the full movie is likely to eat away their profit shares.
We at International Business Times, India are strictly against piracy of any film and we condemn people who support it. We always stand by the film industry which has suffered huge losses due to piracy. We also request you to join us in the fight against piracy.
Say no to piracy and encourage filmmakers by watching films in cinema halls.
Related
F2 box office collection in US premieres: Fun and Frustration beats Vinaya Vidheya Rama record
Fun and Frustation – F2 movie review and rating: Live viewers' response
F2 – Fun and Frustration movie review: Overseas audience say Venkatesh-Varun Tej film is a laugh riot
NTR: Kathanayakudu set to clash with Petta, Vinaya Vidheya Rama and F2 at box office this Sankranti
F2/Fun and Frustration updates: Tamannah, Mehreen to romance Venkatesh, Varun Tej