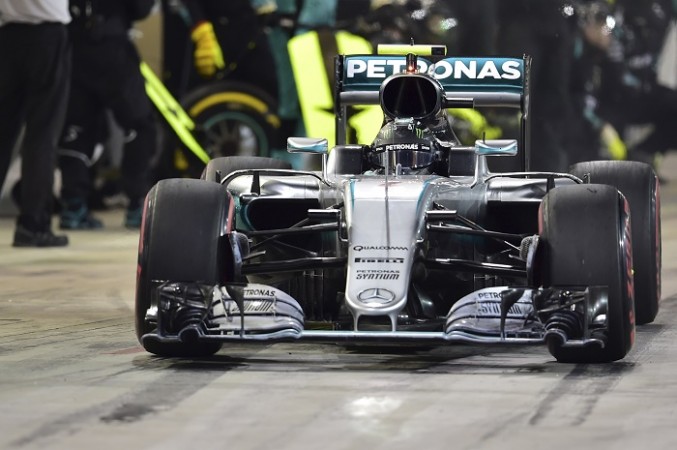 Mercedes have dominated in Australian and Bahrain Grand Prix as Nico Rosberg won both the races. Lewis Hamilton was not too far behind his teammate.
Mercedes technical head Paddy Lowe is expecting that all the teams are going to resort to extreme tyre strategies for the upcoming Chinese Grand Prix, Sunday.
The super-soft tyres have not been used on this track in Shanghai before this. The drivers of all the teams will spend 80 percent of the race dealing with turns and high-energy corners, which will lead to wearing of these tyres.
"It's the first time we'll see the super-soft compound used at this track ... and that will likely create a more extreme example of what we saw in Bahrain, where the best qualifying tyre is unlikely to be a great race tyre," Lowe was quoted as saying by Reuters.
"Every team is bound to want to qualify on the super-soft, but if it grains (wears) in the race, we could see cars stopping in the first five laps."
These super-soft tyres are the quickest of the lot but they come with a drawback. They rapidly lose performance. On top of that, the weather conditions in Shanghai might just add to the wear and tear of the tyre.
The Formula One drivers are allowed to use 13 dry-weather tyres during a race weekend. They will get to choose from super-soft, soft and medium tyres in China from Pirelli, who are the tyre suppliers there.
Thus, this will need a lot of further analysis from all the Formula One teams during the practice session, Friday, which will be followed by the qualifiers, Saturday, and ahead of the race, which will be held on Sunday.
"There will be plenty of analysis to do on Friday and we could see some interesting calls on qualifying and race strategy," Lowe added.