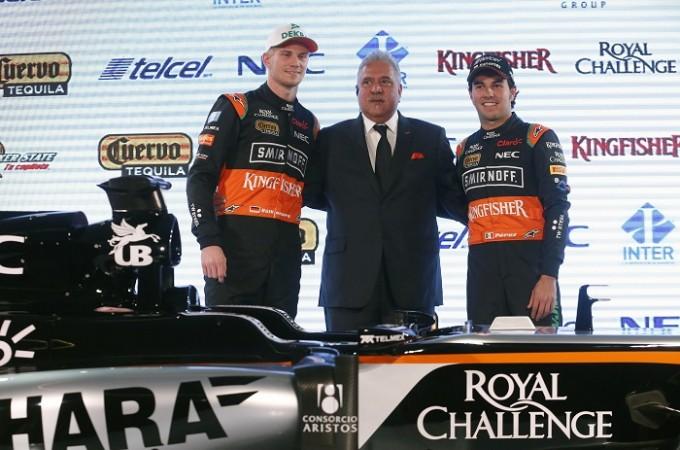 The performance of Force India in the 2015 Grand Prix season has been decent as they lie in fifth position in the constructors' championship, ahead of teams such as Lotus and Sauber. Much of the credit goes to the drivers of the team, Nico Hulkenberg and Sergio Perez, who have accumulated 24 and 15 points respectively in the drivers' championship so far.
The team management will be expecting the duo to deliver the goods in the Hungarian Grand Prix at Hungaroring circuit during the weekend. Nico Hulkenberg knows the circuit well as the Force India driver has raced in the circuit since his GP2 days.
"I've always had good memories of racing in Hungary, ever since I first raced there in 2009 in GP2. It's an unusual track with a tight and twisty layout. You have to find your rhythm because all the corners flow into each other and it's easy to lose your momentum with just a small mistake. Away from the track it's always a popular race with everyone in the paddock," Formula One official website quoted Hulkenberg as saying.
Hulkenberg has been impressive in his performance this season and is looked upon as one of the talented drivers in the circuit. David Coulthard has even suggested that Ferrari could replace Kimi Raikkonen with Hulkenberg for next season.
The nature of the track is what might pose a serious challenge to all the drivers in the Hungarian Grand Prix as it is said to consist of lots of 'twists'. Overtaking might be difficult, hence the qualifying session will play an important role during the weekend.
Sergio Perez feels that one needs to be very precise at the track in Hungaroring circuit.
"The track itself is very technical: you need good traction to exit the low-speed corners and you have to be very accurate and precise. Because it's so twisty, it feels like you are always in a corner and it's not easy to follow other cars or overtake, so a good qualifying result becomes even more important. It's also quite demanding on the tyres, so it's important to look after them when you can," said Perez.
"I'm feeling optimistic that we can go there and race for some good points, especially with the performance step we made at Silverstone."
Despite their good season so far, Force India management and engineers are trying their best to improve upon the car's performance and striving for more success.
"The engineers have spent the last couple of weeks digging deep into the data because we can't afford to stand still. We need to keep pushing in this direction and getting more performance from the car. There's a good feeling in the team and I think we can be competitive again this weekend," added Hulkenberg.