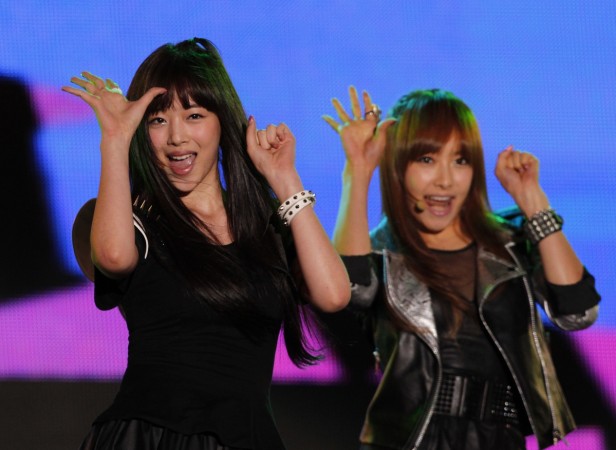 f(x) band member Victoria's Chinese label has finally addressed rumours of her romance with manager. In an official statement, the entertainment agency said that the speculations are false and malicious, according to Allkpop.
The label also mentioned that such rumours have tarnished the K-pop artiste's honour and dignity. Furthermore, the entertainment agency requested fans to delete posts, which linked Victoria to her manager.
"...We request for the public to make smart choices and prevent the spread of the rumors," the statement read.
Earlier, Weibo, the Chinese microblogging website, was flooded with posts pointing at Victoria's dating life. This recent rumour surfaced after the "4 Walls" singer was believed to be in a relationship with Chinese actor Yang Yang. However, the Chinese label hasn't yet responded to whether or not she is dating the actor.
Meanwhile, Victoria's band mate, Amber raised objection to the many stereotypes surrounding womanhood. When an offensive fan asked when she would become a girl, Amber replied thus: "Umm... I am a girl. A girl can be who she wants. I'm just saying. Let's be a little more open minded here. You can't ignore discrimination. You need to fix it."
The singer posted this on her Instagram account, highlighting the bias against women. Fans of f(x) band member were thrilled to see the singer's honest reply. Her followers on Instagram congratulated her for being genuine and others felt inspired by her reply.
Related
f(x) member Krystal to leave SM Entertainment because of EXO's Kai?
'Descendants of the Sun:' Writer addresses Season 2 rumours, director talks about deleted bed scene
EXO's Do Kyungsoo has been cast in 'With God;' here's all that we know about his role and the movie