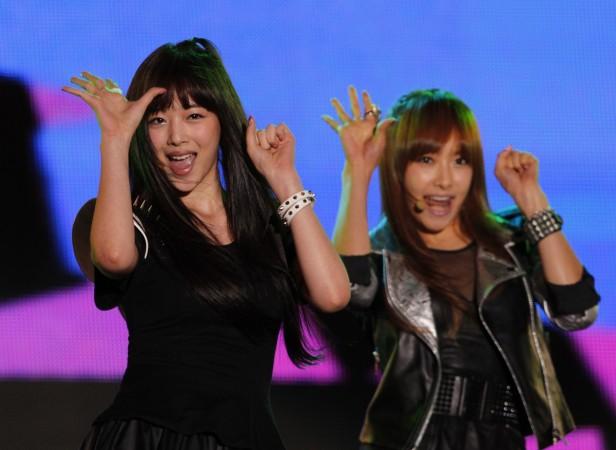 Members of the SM Entertainment's band, f(x), seem to have a thriving love life. Shortly after band member Krystal was confirmed to be dating EXO's Kai, comes the news suggesting that her contemporary Victoria is reportedly in a relationship with Chinese actor Yang Yang.
According to Soompi, a Chinese media outlet first reported news of Victoria's rumoured boyfriend. The "4 Walls" singer has been dating the Chinese actor since the summer of 2015, the report said. However, neither SM Entertainment nor the actor's agency has confirmed news of their relationship.
This is not the first time the f(x) leader is rumoured to be dating Yang Yang. In Sep. 2015, Koreaboo reported that the two were in a relationship after they appeared together in the Chinese romance drama, "Cocoon Town Legend."
Chinese media outlets Sina and MBN rubbished rumours by stating, "Yang Yang and Victoria's dating rumour spread through SNS because people did not realise they were in the same agency. They simply know each other."
Netizens, however, have taken kindly to the news of their relationship. On Twitter, fans of Victoria congratulated her, while others mentioned that her rumoured boyfriend is quite handsome. This marks a change in their attitude after news of Krystal's relationship with Kai was confirmed.
Victoria, 29, has been focussing on her acting career lately. Her performance in her latest film, "My New Sassy Girl," was praised by the cast at a press conference in Seoul on Wednesday, April 6. Director Jo Geun-sik said he was really proud of the f(x) member, reported Korea Times.
While the "Red Light" singer is gaining popularity as an actor, her fate remains unknown in SM Entertainment. Earlier, Allkpop reported that f(x)'s contract with the entertainment agency is about to end and it is not yet known if the contract will be renewed.