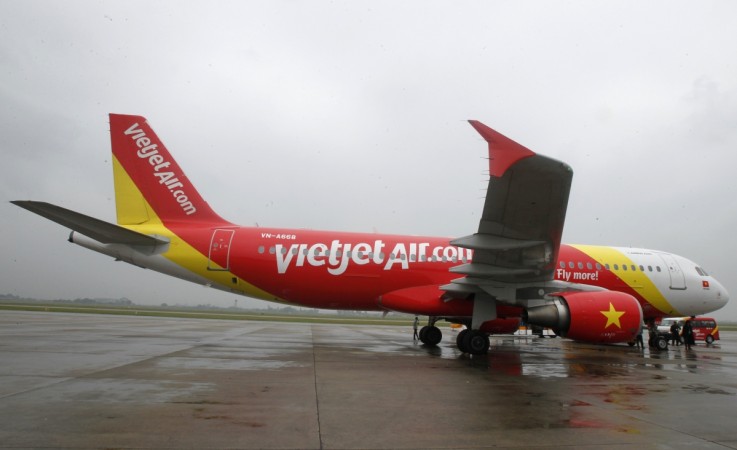 Vietnam's only private airline VietJet Aviation Joint Stock Co. has placed an order with Beoing Co. to buy 100 jets for $11.3 billion (based on the list price), reported Bloomberg. The low-cost carrier will purchase the Boeing 737 Max 200 planes.
Signing of the deal is scheduled later on Monday when U.S. President Barack Obama will be on a visit to Vietnam.
In a statement to the media, the airways said the delivery of the planes will start from 2019 and will help the carrier to expand its fleet to 200 by 2023.
VietJet started operations in 2011 and since then Vietnam's aviation market has grown consistently. In the past three years, the airline registered a 20 percent growth annually. Bloomberg earlier cited IATA (International Air Transport Association) data that the country is slated to be the world's top 10 fastest growing aviation markets for the next two decades.
It reported that the company today operates 250 flights a day and flies on 50 routes both in Vietnam and across the region including Thailand, Singapore, South Korea, Taiwan, China, Myanmar and Malaysia.
"They have established themselves domestically with a strong brand and high share of the market in a very quick time," Brendan Sobie, Singapore-based chief analyst at CAPA Centre for Aviation, told the news agency. "They seem to be extremely ambitious," he added.
In an earlier interview, VietJet's chief executive officer Nguyen Thi Phuong Thao reportedly said she wanted VietJet to be the "Emirates of Asia," modelled on a Dubai-based carrier that is the world's biggest long-haul airline flying on 150 international routes. She expected an initial public offering sometime in the second quarter of 2016-17. The money raised will fund its ambitious expansion to global routes, while also to become Asia's top budget airlines, she told Bloomberg.
Vietnam's low cost airline market even today has fewer players and remained underserved for long until VietJet's foray. In 2015, the airline registered revenues of $488 million and passenger capacity of 9.3 million. It targets to double both revenues as well as passenger capacity in this financial year. It accounts for more than 30 percent of Vietnam's aviation market share.
Bloomberg reported earlier that Thao, who will soon become the country's first self made female billionaire, had brought in a revolution in the conservative world of Pilipino with two-piece swimsuit clad flight attendants across the airline.
According to CAPA, VietJet could soon surpass even Vietnam's national carrier, Vietnam Airlines, as the nation's biggest domestic carrier in 2016.