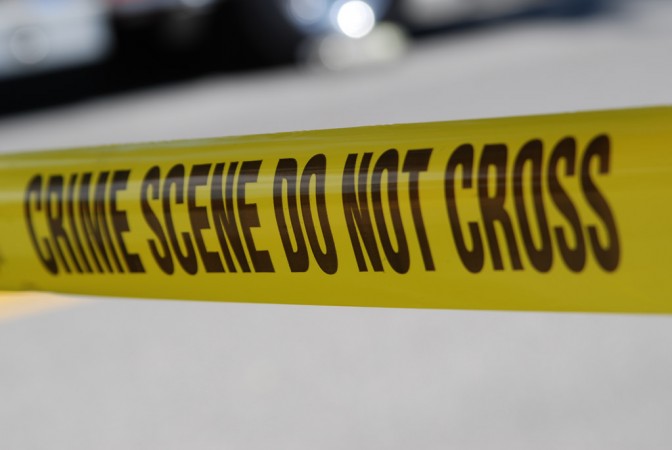 At least 15 kg of ammonium nitrate and nine detonator sticks were recovered from an SUV car when officers from the Anti-Terrorism Squad, bomb disposal squad and the Railway Protection Force (RPF) raided a scrapyard at Daighar in the Thane district of Maharashtra on Sunday.
Three people — Ismail Shaikh, owner of the scrap yard, his son Abdulla Sheikh and a small-time builder in Mumbra named Mahendra Naik alias Bunty — have been detained for further interrogation.
The police have said that it is too soon to comment on the criminal links and association of those detained. However, they have not ruled out the possibility of terror plots. "For the time being, we are questioning those detained. And we would examine all aspects and facets of the case," a senior police officer was quoted by Mumbai Mirror as saying.
The ammonium nitrate was found in a sack in the booty of a Scorpio car while the detonators were found in a nine-feet yellow-coloured nylon wire attached to it. A tag said that it was manufactured by a company named Supreme. Around 50 gm of ammonium nitrate has been sent for forensic tests.
The raids were conducted after the RPF received information about a consignment of explosives being brought to Mumbai via a train from Azamgarh, sources were quoted by Mumbai Mirror as saying. Preliminary information revealed that the explosives were off-loaded at the Kalyan Railway Station after which it was sent to two people in Mumbra.
The officers also found out that the explosives were kept inside a car in a scrap yard in Daighar. The team raided the junk yard in the early hours of Sunday. The police said that Shaikh, the owner, purchased scrapped vehicles, refurbished them and then sold them off. The car in which the explosives were hidden was unattended for a while.
"Generally, ammonium nitrate is a common ingredient used in chemical fertilisers and the like. But we need to examine why the consignment was brought here, especially because ammonium nitrate is used for making bombs," a police officer was quoted by Mumbai Mirror as saying.
Senior Inspector of Daighar Police Station Javde said, "We have registered a case under Sections 4 and 5 of the Explosive Act. Investigation is on."
Maharashtra: Thane police & ATS raided a scrap yard in Mumbra, seized 15 Kg Ammonium Nitrate & other explosive materials, apprehended 3 men pic.twitter.com/4LPc7Qsb4d

— ANI (@ANI_news) August 7, 2017