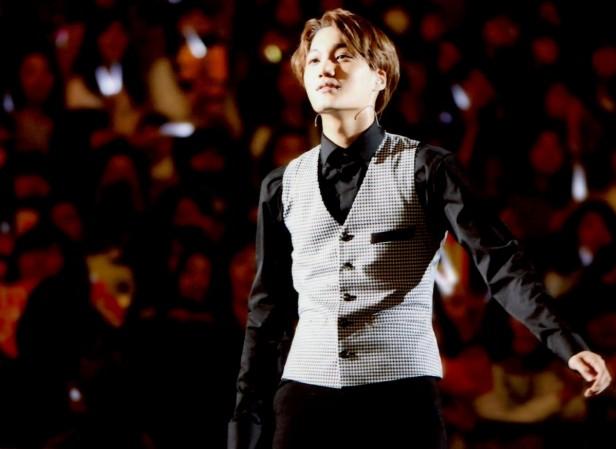 If you've been waiting to see EXO member Kai perform on stage, then you could be waiting for a long time. The "Lucky One" singer, who injured his ankle a few weeks ago, will not be able to perform in the band's upcoming concerts.
Kai aka Kim Jong-in, who seems susceptible to ankle injuries, strained a ligament that was injured in March. Although it's not yet known just how serious his injury is this time around, it could easily take a few weeks for him to recover and be fully able to participate.
In its latest statement, SM Entertainment announced that Kai will not perform along with band members in EXO's third solo concert, "EXO PLANET #3 â€" The EXO'rDIUM."
The company's statement read, "Due to his injury during the first week of concert, EXO member Kai will not be able to participate in a number of performances for the second week. Fans, we ask for your understanding, and for a lot of encouragement so that Kai can recover quickly." It has been rumoured that Kai might not perform during the band's third week of concerts as well.
Although Krystal Jung's boyfriend will not be able to show off his dance skills, he will nevertheless make an appearance on stage, as he did during the band's concert earlier.
Kai, 22, entered the stage in a wheel-chair and greeted his fans. He also apologised for not being able to entertain them. However, his band mates lightened the mood by adding that many of the band's fans might not notice Kai's absence.
EXO member Baekhyun said, "My grandma always tells me it's really hard to find me on stage." The band's leader Suho drove home a positive message by asking the audience to stay healthy and strong and not hurt themselves like Kai.
EXO is scheduled to perform on July 29, 30, and 31 at Olympic Park Stadium in Seoul.