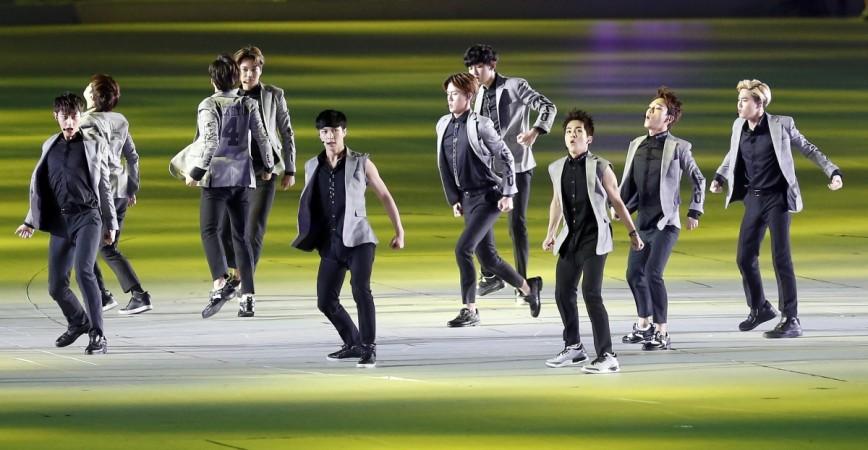 Every fan has at some point wondered if EXO member Chanyeol is single. The singer finally cleared this doubt during a recent press conference for his upcoming film, "So I Married an Anti-Fan."
When asked if he would ever date his fan, the 23-year-old singer said that anything could happen, giving his millions of fans hope.
The "Lucky One" singer also added that his character in the Chinese film shoots a reality show with a fan, and said that he would love be a part of such an exciting project in real life as well.
However, EXO's official fan club EXO-L hasn't reacted to this latest news yet. Interestingly, the group's Twitter page also doesn't include any discussion on the topic at the time this news broke. The singer's fans have, in the past, immediately reacted to updates about the band members.
Earlier, members of EXO-L left hate messages for Instagram celebrity Lily May Mac after Chanyeol started following her on the social media site. The band member had to plead with his fans to stop the hate and made it clear that he isn't dating the Australian native.
During the press conference, the singer said that the only way he deals with malicious comments is by not giving it enough attention.
"I tend to check comments often. To be honest, there are a lot of malicious commenters, but I try not to give them too much attention.But since it's an important space for me and my fans to communicate, I kindly say, 'I prefer you to stop. I will work harder', to those who leave ridiculous statements," Allkpop quoted him as saying.
"So I Married an Anti-Fan" releases on Thursday, June 30 in theatres across China.