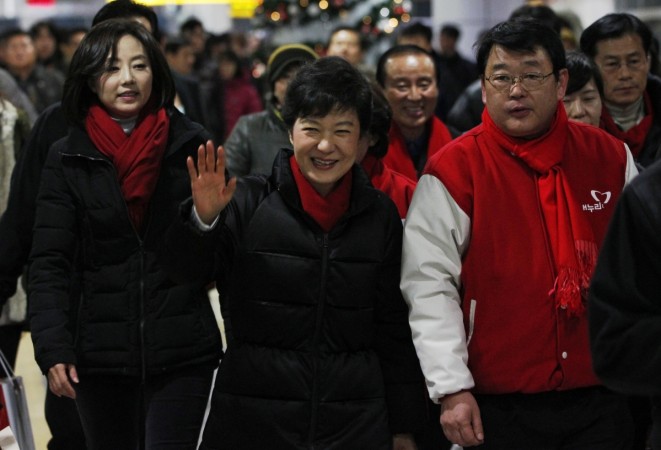 President Park Geun-hye's Saenuri Party in South Korea is unlikely to win a majority in the parliamentary elections held Wednesday, exit polls by three TV channels reportedly showed.
The centre-right conservative Saenuri Party was leading in the vote counting Wednesday, but was not too ahead of its main opposition Minjoo Party of Korea to gain majority in the 300-seat National Assembly, Yonhap News Agency reported.
The Korean Broadcasting System's (KBS) exit poll predicted the Saenuri Party might win between 121 and 143 seats while the Minjoo Party could grab between 101 and 123 seats. KBS predicted this result with the help of Munhwa Broadcasting Corporation (MBC) and Seoul Broadcasting System (SBS).
However, the two broadcasters conducted their own separate polls. MBC's poll predicted Saenuri and Minjoo Party winning 118 to 136 and 107 to 128 seats, respectively. According to the SBS exit poll, the ruling party might win between 123 and 147 seats while its opposition could win between 97 and 120 seats.
The Saenuri Party, which at present enjoys a very slim majority in the Assembly, was hoping to win three-fifths of the seats to introduce and pass bills in the parliament, BBC reported.