Yuvraj Singh last played for India in June and has been ignored ever since. There seems to be a reason behind it as the southpaw has failed the much-talked-about yo-yo test, which has become mandatory for each and every player to pass in order to be considered for selection.
Former India coach Anshuman Gaekwad, who handed Yuvraj Singh his ODI debut in 2000, has followed his career closely. He still believes Yuvraj is capable of passing the test if an elder statesman like Ashish Nehra, who has picked for the India vs Australia T20 series, can.
There has been a contrasting change in world cricket from the time Yuvi made his debut and now. Seventeen years have passed and fitness has assumed a significant role in today's cricket. The introduction of T20 cricket has made such issues like fielding even more important.
"Fitness has become one of the most important things in world cricket. There is no reason why Yuvraj cannot pass the yo-yo test. The likes of Ashish Nehra, who is older than Yuvraj, has passed it, then why not Yuvi?," Gaekwad told International Business Times, India.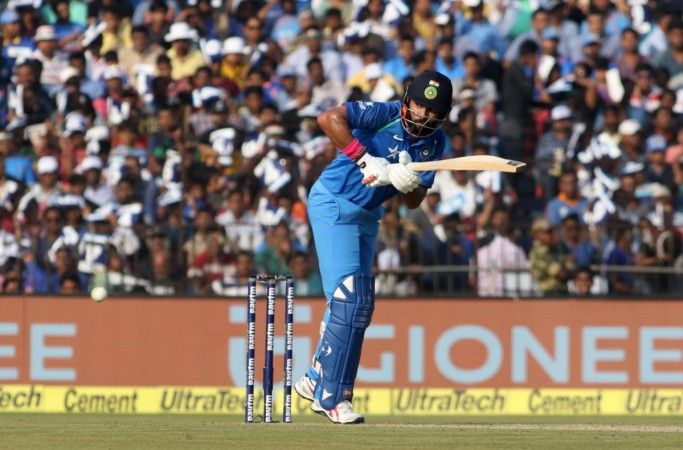 Yo-yo test not the only hurdle.....
If Yuvi wants to play for India again, he has to get back to the drawing board and chalk out plans and improve his fitness. However, he needs to understand passing the test is just one tick mark against his name, Yuvraj needs to prove himself with the bat in domestic competitions.
What makes his comeback even more difficult is the present bench strength of the Indian team! The likes of Ajinkya Rahane, who scored four back-to-back half centuries, has been ignored for the T20 series against Australia, which explains the core set of players India have at present.
"At present, the Indian team is a settled unit. Even a player like Ajinkya Rahane has not been picked for the T20 contest, explaining the strength of the Indian team. Even if Yuvraj Singh passes the fitness test, he will have to wait for his time. Yuvraj will have to score quality runs in the domestic cricket to get the India team call-up," Gaekwad added.
The same formula of getting back to fitness and proving himself also applies for Suresh Raina, who last played for India, earlier in the year against England.