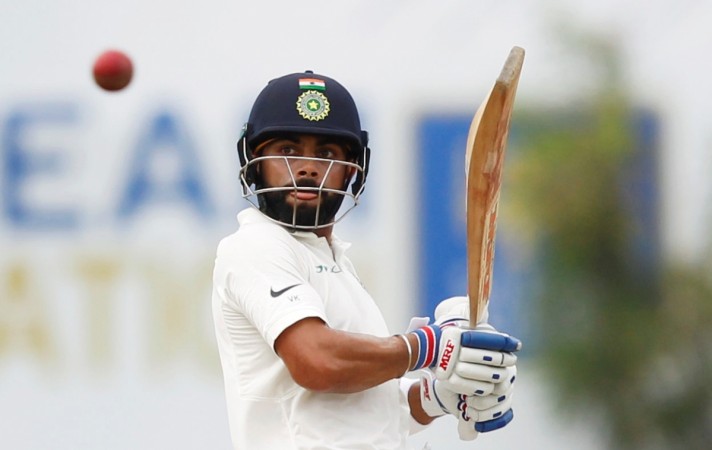 Former India all-rounder and 1983 World Cup winner Roger Binny today (January 2) said it will not be easy for the Virat Kohli-led side to win against South Africa in the three-Test series starting Friday (January 5) in Cape Town.
Many believe that the current Indian side can create Test history in the "Rainbow Nation". However, Binny felt the experts and fans are "getting carried away" with team's successes at home and it will be a "big test" for Kohli both as captain and batsman in overseas conditions.
"Definitely it is not going to be easy. We have just got off from all Indian pitches. The batsmen are all set in these conditions. It is not easy. They have to really play good cricket to come good," the 62-year-old Binny told International Business Times, India on Tuesday.
Kohli has been in prolific form across formats. Can he replicate the same in South Africa? When Binny was asked about this, he had some advice for the Delhi right-hander. He wanted 29-year-old Kohli to "dig in little more harder" in conditions which won't be batting-friendly.
"The wickets are not going to be batting friendly. You have to dig in little more harder to replicate the form that he (Kohli) was in India," the Bengalurean, who played 27 Tests and 72 ODIs, said.
He continued, "Our record at home has always been 100 per cent. But in Australia, England, South Africa where the bounce is different and there is movement off the seam we have struggled. That is the only drawback. We have to get over that. Our batsmen have to come good."
When asked whether this is the best Indian side to tour South Africa, he opined, "I think we are getting carried away with the performances at home. You got to see them how they perform in different conditions. We can judge only after that."
He agreed that Kohli's "biggest test" was in South Africa and other overseas tours in 2018. "Definitely both as a batter and captain (biggest test for Kohli in South Africa and other foreign tours). This is where he has to show," he signed off.