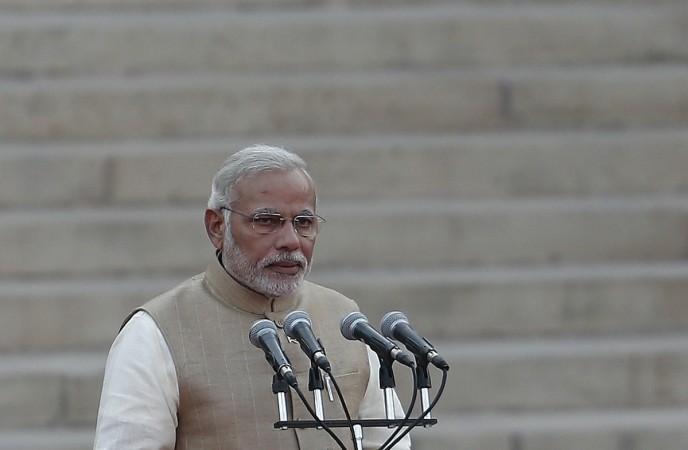 Narendra Modi's direction to politicians to stop analyzing and commenting on rape has seen a strong supporter in the Park Street rape survivor, Suzette Jordan, who had readily disclosed her name to the media and has been interviewed in many papers since last year.
Jordan, who was gangraped inside a car in February 2012 as she left a nightclub on Kolkata's Park Street, had herself been subjected to insensitive remarks by members of West Bengal's ruling party Trinamool Congress, including by party chief Mamata Banerjee. When the incident came to light after Jordan complained to the police, Banerjee brushed it off as an attempt to malign her government, while other party members termed it as a 'misunderstanding between her and her client'.
While Jordan refused to take any names in the case as the matter is sub-judice, she gave a survivor's account to International Business Times India Edition on how derogatory remarks affect the survivor and her family and how she sees a hope of change under Modi's rule.
"The fact that Modi has asked politicians to refrain from making derogatory remarks on rape cases is a great development," said Jordan. "I am positive that under Modi's rule, there will be a change as far as women are concerned."
"Politicians must stop making stupid comments that only go to show their lack of compassion for rape survivors and their families. When a woman is raped, everyone in her family is affected. Such insensitive comments affect not only the survivor and her family but every woman fighting for rights," Jordan told IB Times India Edition.
There has been a spate of controversial remarks by politicians in the recent past that have evoked outrage not just in the country but globally, even as an increasing number of rape cases are being reported.
Jordan hopes that Modi's direction is also followed by strict action against flouting politicians.
"Ministers who make derogatory comments should be immediately removed from power, as such remarks give impunity to rapists. They have no right to be in power if they cannot respect women," said Jordan, who lives in Kolkata with her "all-women" family, including her two daughters, sister, and her mother.
Jordan decided to disclose her identity last year, when she joined a protest rally against rapes in the state, and has even spoken at international conferences.
Modi had, on Wednesday, told politicians to stop doing psychological analysis of rape as it affected the dignity of a woman, and urged them to not make comments on the issue.