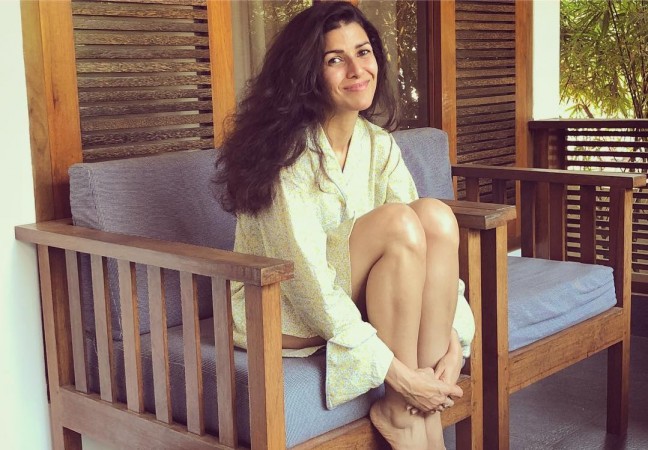 Nimrat Kaur, who impressed all with her stellar performances in The Lunchbox, Airlift and the American television series Homeland, is currently winning hearts with her portrayal of an army officer Captain Shikha Sharma in AltBalaji's web series The Test Case.
International Business Times India caught up with the talented actress over a candid chat. She spoke at length about how physically draining was playing an army officer, getting typecast, her biggest struggle and why she doesn't pay attention to things attached with individualistic agendas.
ALSO READ: The Test Case review: Nimrat Kaur as Captain Shikha Sharma packs a punch
Tell us what about how you prepared for the role of an army officer Captain Shikha Sharma, your new web series:
I had to go through a lot of rigorous and strenuous physical training because I need it to look convincing as an army officer and as a girl. I had to be very conscious about my posture, the way I stand, walk, sit, talk as army officers have a certain way of presenting themselves, which reflects even when they are in their civil attire. There's a certain formality about them which is endearing.
I underwent a lot of functional training like running, was on a strict diet for months and was very disciplined about my workouts and diet. which seldom happened earlier. So physically I have pushed myself harder and it was a life-changing and the most gratifying experience I have had as an actor.
Your role is quite empowering, to not only women but men as well. How do you see it.
Yes, the idea of The Test Case, was never to target a certain audience, it was meant to appeal a larger group. It's an interesting premise and a girl's gripping journey in the middle of a completely male-dominated environment showing her trials and tribulations. So the priority was always to stay honest about the environment in which she is and the treatment to the entire story was given keeping that in mind, whilst also making sure that we aren't preachy in any way. There is, of course, a lot of undercurrents which says a lot about the mentalities, ideologies and how people think, what are the prejudices, discriminations, and biases. So it's a very straight depiction of an environment which one can relate to and it doesn't have to be limited to the forces. It can be true to any profession.
Did Nimrat Kaur ever have to prove herself in real life?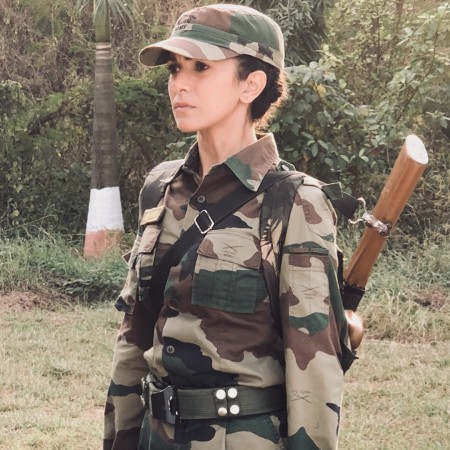 Yes, but only to myself! Also, I'm not someone who is complacent with whatever comes her way. I would rather get out of my comfort zone and do something challenging. I like to keep pushing my boundaries and explore more. And many times it gets very difficult and I wonder why can't just stay in my comfort zone and do the things, easier way. But I think I work best under challenging conditions, as they rarely end. Secondly, as an actor, you have to maintain an exterior and cannot express everything freely, as sometimes things can go out of hand. What you say can be perceived in many different ways. It does become tricky to live up to expectations when people have a certain image of you and expect you to behave in a certain way. And I know it does happen sometimes that I end up shattering those perceptions about me.
Nowadays we see a lot of people on social media trivializing the meaning of feminism and using it as per their convenience.
I feel that no power or no movement should be misused whether it is feminism or any kind of activism for a good cause. I am quite repulsed by the unnecessary noise that people make in order to get noticed. But I do feel that the honest voices for good cause, are very transparent and they really don't fool anyone. And that kind of noise is very short-lived and blur. However, when opinions or standing up is done with an honest heart and without any agenda, it will touch many hearts and strike the right chord. Of-course I notice it but I let it pass me by as quickly as it enters the scene because I find all these vain and extremely silly. And I honestly don't pay attention to things and voices which are mere just a cry for attention and individualistic agendas.
Recently Swara Bhasker said she felt reduced to vagina in an open letter to Bhansali after watching Padmaavat and criticised him for glorifying sati and jauhar. What do you have to say about her opinion.
Nimrat chose not to answer.
People typecast actresses after they play certain kind of roles and later find hard to accept them if they choose to do glamorous roles in masala entertainers.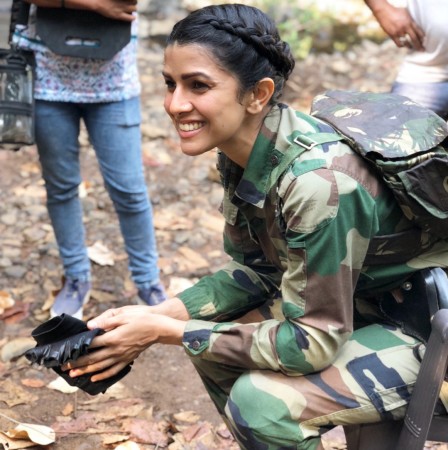 Typecasting is a reality of this profession, and it has existed in many forms. However, I also feel that nothing is permanent in this profession. Everything changes whether it is an image, perception, success or even failure. That is the beauty of this profession. It's so unpredictable. You just have to believe in yourself and keep doing roles irrespective of mediums. I wouldn't ever imagine myself being cast in Homeland as an ISIS agent after being a part of a film like The Lunchbox. So I think if you have faith in the larger picture, then opportunities are just around the corner and we just have to embrace and be able to deliver when they come. I have always lived that way. I have always given my 100% to any role irrespective of the medium and the language and have always been true to my art.
After The Lunchbox, Airlift and now The Test Case, you have shown tremendous transition as an actor.
Thank you for that! Yes, it's been really a blessing that people perceive me in a different light and have that confidence and faith in me to shower with a variety of roles. I didn't imagine, of doing an action-packed story after doing The Lunchbox, Homeland, Airlift and all of the other work that I have attempted before. And it's not really been so long for me in the industry. I have not done that many films. I really look forward to absolutely anything that comes my way. I have never really had a dream role or a particular kind of genre that I want to attempt. Any role that I take up becomes a dream role because I know that I will not get the same chance and opportunity to do something like that again. And try not to repeat myself as that becomes boring for me. So I hope and always look for roles which challenges me as an actor.
What kind of roles are you looking for in future.
I would love to try my hands at comedy and a romantic comedy.
You stole many hearts when you first appeared in Tera Mera Pyaar and Yeh Kya Hua songs. Tell us how has your journey been since then.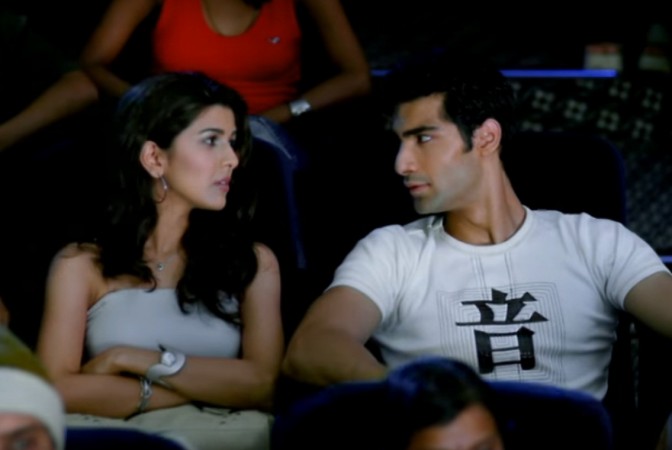 Tera Mera Pyaar videos happened in 2004. This was the first time I ever faced the camera! These videos happened in the first three months of me coming to Mumbai. It was such a privilege and so exciting to be a part of these music videos. I really have such fond memories of what they became eventually. When I look back, the one thing I remember consistently is the number of amazing people, directors, actors I have had the opportunity to collaborate and meet. My journey has been anything but predictable. I just go with the flow and try to have fun along the ride because what happens as an actor is that you are basically living life through, different parts, different people and telling different stories. So those people better be fun.
Did you have to struggle in your initial days in the industry?
Well, the struggle that I faced was the usual. There was nothing extraordinary. I have not had to sleep on platforms and spend penniless days. I have been extremely fortunate in that way. I came to Mumbai with some savings of my own. I used to earn during my college days. I used to host events back in Delhi for some pocket money, which I saved up before coming to Mumbai. Once I came to Mumbai I started auditioning soon! I remember days when I used to really cry a lot and feel homesick missing my mom, her food, love and comfort of home. But once I started to settle into this life, I have grown to love Mumbai and I loved it, ever since. I had given myself 6 months to prove myself and get some work. And if nothing had happened in those six months, I would have gone back, took up some graduate course and carry on with my life in that direction. Thankfully, God had other plans for me. I got to do Tera Mera Pyaar in the first few months, took up a lot of advertising work. But the biggest trial is to live alone in a city like Mumbai as it can get lonely. Although its been 14 years now that I'm living alone here and have survived!
Any projects that you have signed up lately?
I haven't signed anything yet, but I sure hope to get on to some exciting projects soon.
Lastly, tell us some lesser known facts about you.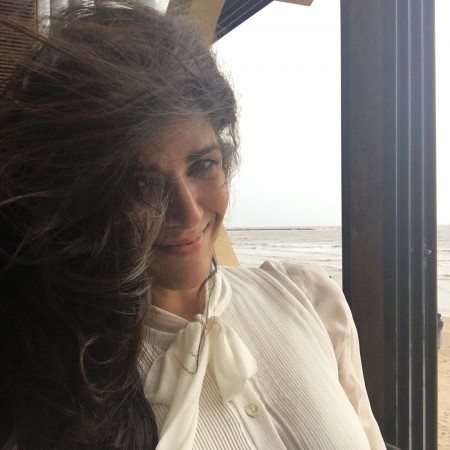 Well, I am very scared of revolving doors. I think I'll get stuck in them. I actually jammed up at revolving doors at Macy's in New York once. I am also very scared or those bars that go up and down when you go through a toll booth. I am very scared that one of them will fall on my car one day or they will just misfire or skip a beat or whatever. I can never resist chocolates. About a year and a half ago I learned how to play chess and since then I'm hooked on it and I'm constantly looking for people to play chess with. I am quite obsessed with it. So I get these bouts of obsessions about some new things and when I am done with it I almost never go back to it.