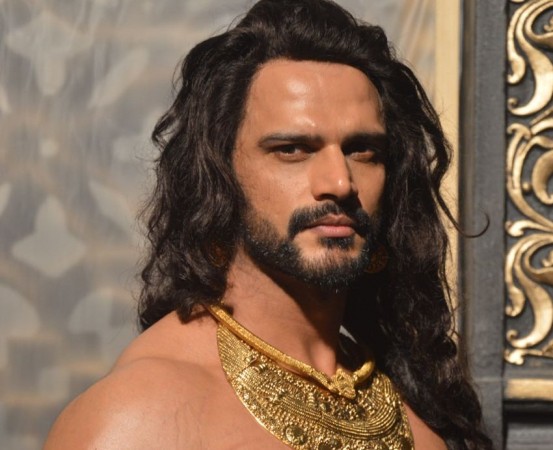 Jitin Gulati, who shot to fame with his role as Dhoni's brother-in-law in MS Dhoni - The Untold Story, is just another middle-class boy from Delhi who left his eight years of banking job to pursue his passion – acting. The actor has been a part of movies like Warning 3D, MS Dhoni and web series such as Inside Edge and 24.
International Business Times India caught up with Jitin over a candid chat, who spoke at length about quitting his banking job, taking up acting, making his mark in the city of dreams and how he escaped from the dark lanes of Bollywood.
This is a two-part interview. Click here for the second part where Jitin speaks about his upcoming TV show Prithvi Vallabh and how working in MS Dhoni - The Untold Story opened doors for him in the industry.

You chose acting leaving behind 8 years of banking job. What triggered this decision?
I always wanted to be an actor. I can't think of a particular point in my life when the acting bug bit me. I think I was born with the bug only. While I actively took part in extracurricular activities in my college days, I acted upon it pretty late in my life. I hail from a middle-class family, hence taking up a job after studies was the norm. So that's what I did. I started working with a bank, when I was 22, and soon realised that I need to pursue acting, and thus came to Mumbai. While I was working in the bank, I took dance and acting training and took care of my physique. All my life choices have been made keeping in mind that I wanted to be an actor.
Did your parents support you in your decision of becoming an actor?
I quit my banking job when I was 29, an age when your parents want you to settle down. It wasn't an easy situation to inform my parents that I wanted to pursue acting and modelling after putting in 8 years in banking. However, my parents assumed that I will take up acting as a hobby and not professionally, so they were quite surprised (not totally) when I quit my job. But eventually, once they saw the efforts that I was putting in, they supported me thoroughly. My family and my sisters are now my biggest strength.
It must have been difficult for you to crack into the industry since you were an outsider.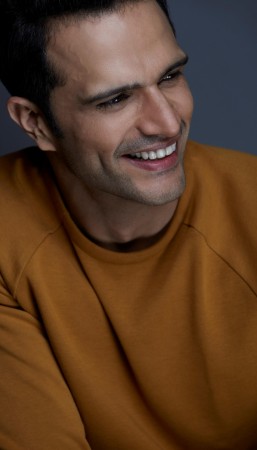 Being an outsider is definitely difficult and I don't come from a place of entitlement to the industry. All my life I had to work hard and fight it out whether it was studies, jobs or any situation I was put in, which has helped m a lot. I am not expecting it to be easy in anyway. I'm well aware of my strengths, my support system, how I handle situations and I'm sure this will take me a long way. I am looking for longevity in this industry.
Now that you are a part of the industry, tell us how has the industry been treating you.
The industry largely has been welcoming. People look out for talent here, and there are many hardworking people who make good movies. Of course, there's a lot of dirt also in the industry, but then you always have to look out for the right people. Every successful person has their own share of struggle to reach where they are right now in the industry. It is just that you need to meet the right people, but sometimes you get stuck with the wrong people and you must get out if it.
So were you ever in a situation with the wrong set of people?
Of course! I have met all sorts of people. From those asking me for favours, money, middlemen promising me work et al. But I think these kind of people are in all kind of industries. But you must know how to deal with them carefully. There's no one to keep a tab on these kinds of people. For instance, when I was in the bank, there was a department who would help you and bail you out when you are in a tight spot. There's no such thing here. I have learned so much and think I am living in a sheltered environment than when I was working in a bank.
And how did you manage to come out of this loophole?
You need to listen to yourself. Also, I didn't enter the industry at 21, an impressionable age. I started modelling when I was 29 and had enough life experience to understand and take it all with a pinch of salt. I am grateful for all the experiences as they helped me to know what I want and what I didn't, whether the project is a big banner one or even a small banner one. If I know that it is not going to take me anywhere, I would listen to instincts and take a decision.
This is a two-part interview. Click here for the second part where Jitin speaks about his upcoming TV show Prithvi Vallabh and how working in MS Dhoni - The Untold Story opened doors for him in the industry.