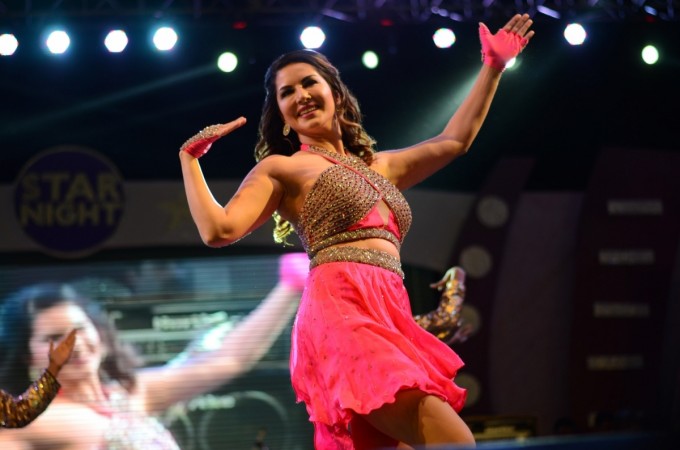 Protests by members of a pro-Kannada organisation called the Karnataka Rakshana Vedike Yuva Sene on Friday, December 15, against Sunny Leone's New Year Eve event in Bengaluru on December 31 may have led to the cancellation of the programme.
Karnataka Home Minister Ramalinga Reddy clarified on Friday evening that the organisers of the event had not been given permission for it.
No permission has been granted for Time Creation's December 31st (New Year's eve) event in which Sunny Leone was to take part: Karnataka Home Minister Ramalinga Reddy

— ANI (@ANI) December 15, 2017
Meanwhile, representatives from Dream Time Creations — the organisation that was planning the event — have decried what they see as government support for the protesters, who also burnt pictures of Sunny Leone on Friday while demanding the cancellation of her programme.
The Karnataka Rakshana Vedike Yuva Sene — purportedly the youth wing of the Karnataka Rakshana Vedike — had reportedly taken out a similar march on Thursday, December 7, claiming Sunny Leone's visit to Bengaluru would be an "assault" on the city's culture.
Dream Time Creations Managing Director (MD) Harish called these protests "baseless".
"They have not come to me with any demand as of now, but it's a common thing and every person in Karnataka knows about it. These kinds of associations call themselves the representatives of Kannadigas, but are not. So these people organise these protests to extort money from organisers like us," Harish told International Business Times, India, over the phone before news of the show not taking place emerged.
When asked whether the members of Karnataka Rakshana Vedike Yuva Sene has demanded money in order to stop the protests, Harish said: "Not yet. But their expectations are very clear. They are protesting on no grounds. It's a baseless protest. And first of all, they don't even know what activity is going to happen at the event, which will be attended by a family kind of crowd. It's a DJ show where we are introducing Kannada rappers in the entertainment industry, and Sunny Leone is coming to shake a leg to Kannada tunes."
He added: "And these protesters are projecting that some 'nanga naach' is going to happen and saying 'this is not our culture'. Basically, I myself am a Kannadiga. I planned this event in within my culture's parameter."
Karnataka: The members of pro- Kannada group Karnataka Rakshana Vedike Yuva Sene staged a demonstration protesting against actor Sunny Leone taking part in a new year eve event at Manyata Tech Park in Bengaluru pic.twitter.com/fwk7PetVP9

— ANI (@ANI) December 15, 2017
Harish, however, said he was quite surprised to see how the Karnataka government is also supporting the ongoing protest.
"I don't know why they are protesting and why the state government is also supporting them. Home Minister Ramalinga Reddy has given a statement to the media that he is going to instruct the police commissioner to stop the event if it is anti-cultural before knowing what the event is all about. Nobody approached us," he said.
Harish is now planning to meet the Home Minister and the protest group to clarify to them what the event is all about.
"I will try to meet them and the home minister and try to explain to them what my overall event is all about. Let me see how they will take it," he said.