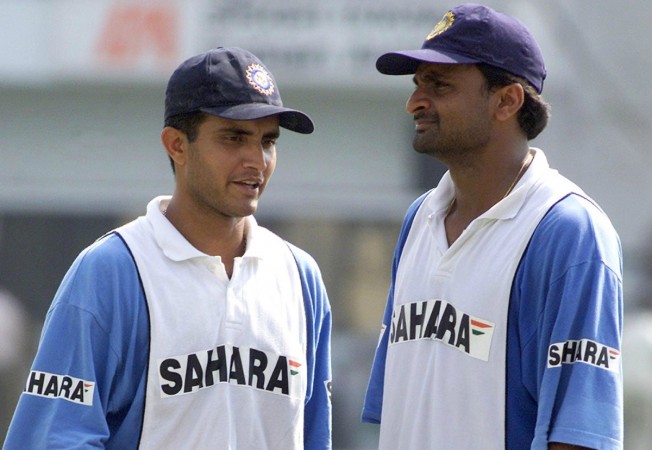 Former India paceman Javagal Srinath felt he could have achieved more in his international career if he had the luxury of current technology and coaching methods.
Srinath, one of India's greatest fast bowlers, admitted that he was "not happy" with his career success rate.
The 48-year-old "Mysore Express" was India's first-ever genuine fast bowler. He played 67 Tests and 229 ODIs between 1991 and 2003.
In an exclusive interview with International Business Times, India, Srinath opened up on his playing career, spoke on batting stalwarts Sachin Tendulkar, Rahul Dravid and revealed that he enjoyed bowling under Sourav Ganguly's captaincy.
Excerpts
Question: When you look back at your career, are you satisfied with your achievements at the international level?
Javagal Srinath: It has always been mixed feelings. There are various ways of looking at a career. I will not be happy with the way my career went. But if you ask me where I was successful or not it can be a subjective matter. I was successful on few occasions. But if am very honest with myself my success rate was not as good as I wanted.
Q: What were the reasons?
Srinath: Reasons could be plenty. I don't want to blame Indian wickets for that matter. A lot of bowlers have bowled well on these pitches too. A little bit of chequered presence in ODIs and inconsistent representation in Test matches could be one of the reasons. Also we were not introduced to technology. My growth as a bowler was quite slow.
Q: Would current technology and coaching methods made you a better bowler?
Srinath: Exactly. That would have been much better. But if you see it, the technology is available for everyone. It is also easier for the batsmen, with technology, to understand what the bowler is doing.
Q: Fast bowlers in India don't get much credit when compared to spinners. Is it fair?
Srinath: Traditionally that has been the case in India. That is something which we knew all along. We have to always go with the mindset that irrespective of who gets the credit (fast bowlers or spinners), the team should win. Whether fast bowlers win you the match or spinners, it should not matter. It is immaterial. If you contribute, as a fast bowler, to the wins, it is good enough. Even if my personal performance was not upto the mark and the team has won, I would have done something right for the team to win.
Q: Who were the toughest opposition batsmen to bowl at. And also the difficult ones at "nets"?
Srinath: It was always challenging to bowl to Sachin (Tendulkar) and Rahul (Dravid) in "nets". They got the best out of most of the bowlers. If you want to really measure yourself in terms of form, they were the best batsmen to bowl at.
If you are not in the pink of your form, then you might find it difficult (to bowl against top batsmen). Otherwise I always felt Aravinda de Silva (Sri Lanka) was the best. Also Brian Lara (West Indies) and Ricky Ponting (Australia) were great batsmen, who I bowled at.
Q: How does a fast bowler bowl on unresponsive tracks. What is the key?
Srinath: A lot of introspection needs to be done. You cannot say there is nothing that the pitch could offer. There will be something. If there is no grass and the pitch is flat then you look for reverse swing. You have to be extremely creative and innovative about how you go about bowling. Moving the ball will the key for any bowler.
Q: Tell us about high and low points of your international career?
Srinath: Not winning the World Cups on couple of occasions (1996 and 2003). We came so close but could not win, those will always be my low points. And there were Test matches which we could have won but lost. The high points would be, the run up to the World Cup 2003 in South Africa and the way we came to the final (lost to Australia). And couple of Test matches (in 1999) against Pakistan where we did extremely well, are high points.
Q: Who were the best captains you enjoyed playing under?
Srinath: Every captain brings the best out of you. Even if the captain is not interactive that brings the best out of you because you got to think for the captain as well. Of the three captains (Mohammad Azharuddin, Tendulkar, Ganguly) I played under, Sourav and Sachin were the best. Sachin, when he came for the second time, was much easier to talk to and deal with. Sourav being junior to me, it was much easier to have freedom.
Q: Your advice to a youngster choosing fast bowling as a career?
Srinath: For any youngster, to understand the nuances of fast bowling you have to play the longer version of the game as much as possible. The more they bowl the better they become.
Javagal Srinath played 67 Tests (236 wickets), 229 ODIs (315 wickets) for India between 1991 and 2003. He played in four World Cups (1992, 1996, 1999 and 2003). He was secretary of Karnataka State Cricket Association (KSCA). He is now an ICC Match Referee.