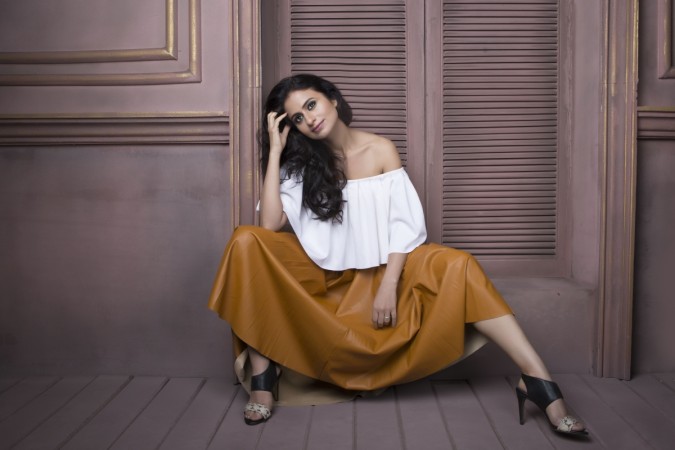 Known for working in critically acclaimed films like Kshay and Qissa, actress Rasika Dugal is now making her presence felt on small screen with Nikhil Advani's show P.O.W - Bandi Yuddh Ke.
In an exclusive chat with International Business Times, India, Rasika opens up about her role in P.O.W - Bandi Yuddh Ke, how she prepared for it and what next is in her plans.
Here are the edited excerpts from the interview:
International Business Times: How did Nikhil Advani's P.O.W. happen to you?
Rasika: Nikhils assistant Pallavi Jindal called me one day saying that Nikhil had watched Qissa (a film I have done with Irrfan Khan, Tisca Chopra and Tillotama Shome) and he wanted to meet me. I went for a meeting. He said he wanted me to do the part and I said I would be delighted to. I have come to realise that the best projects happen most effortlessly and most unexpectedly.
IBT: Tell us about your role and how did you prepare for it
Rasika: I play a single mother raising a hearing-impaired child. She wants to encourage her child to speak and lip read rather than use sign language. Nikhil put me in touch with his mother-in-law who runs a school which does exactly that and I spent some time there. They discourage students and faculty from using sign language and equip their students with enough skills so they can be integrated into regular school after a certain point. I also watched an American television series called Switched at Birth which deals with issues of hearing impaired people very sensitively.
IBT: The show is yet to strike a chord with audience; what do you think is the reason behind it?
Rasika: Has it not? Depends on who you are asking, I guess. Honestly, the business of ratings is not one which I understand.
IBT: Do you think the war-genre show will attract the same audience on television that watches saas-bahu and comedy shows?
Rasika: I think a story told well finds its audience. So, in that sense, I think P.O.W. will have its own audience. Also, I think we constantly underestimate our audiences. I think they are far more open to change than we give them credit for. I also feel like audiences have their own idiosyncrasies and we constantly ignore that and slot them into patterns. Someone who loves watching a saas-bahu might also enjoy a thriller and vice versa...you never know!
IBT: Tell us about your equation with the other co-stars in the show
Rasika: There are many actors on POW who I have a lot of respect for as performers. I have worked with some of them before and I know some of them personally. So, it's a complete comfort zone!
IBT: What's next after P.O.W.?
Rasika: Soon after I finish shooting for P.O.W., I will be starting work on Nandita Dass' film on Manto. Nawazuddin Siddiqui will be playing Manto and I will be playing his wife. I am really looking forward to this one.