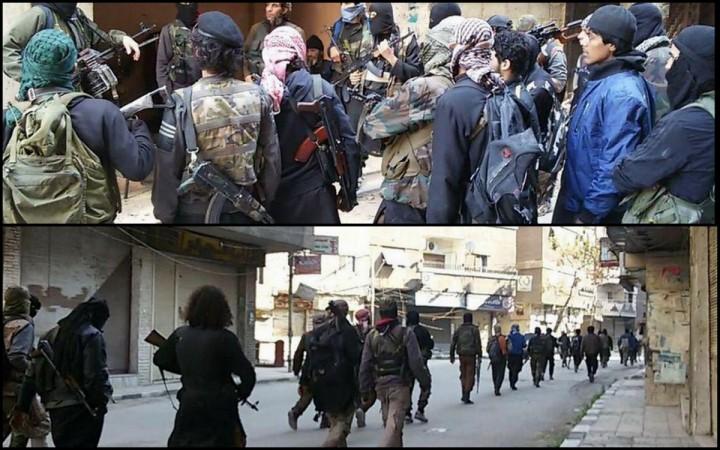 Islamic State (Isis) militants reportedly gunned down a 13-year-old girl who was trying to escape from the Yarmouk refugee camp near Damascus.
The teen identified as Zeynab Daghastani was killed by an Isis sniper while she was trying to escape to Yelda, a nearby district where Palestinian refugees seek shelter.
Jafra Foundation, an NGO providing food and emergency facilities to Yarmouk Camp, said the teen girl was killed on 7 April. A Jafra NGO worker, Nina, who did not want to reveal her last name for fear of repercussions from Isis hackers, told IBTimes India that the girl was killed on 7 April, Tuesday evening.
"People are fleeing to other safer (places) where it is possible to find food. Many families continue to leave Yarmouk and head to Yelda via Oruba Street in the south of Yarmouk Camp," Nina said.
The Jafra team estimate that 2,500 families have reached Yelda as of now to take shelter
and avoid the battle, she added.
Isis took complete control of the Palestinian refugee camp located near Damascus on 4 April, and since then the militant group has been fighting the Palestinian militia opposing its presence. Reports confirm that at least nine Palestinian men have been beheaded after Isis captured the camp.
Nina, citing Aknaf Bait al-Maqdis, a Palestinian rebel group, stated that Isis has also targeted activists and relief workers inside the refugee camp.
According to Jafra, Isis, which moved in from the North of Yarmouk, has taken over the neighbouring Syrian district Al-Hajar al-Aswad completely and has been able to corner the Palestinian rebels to the south of the camp.