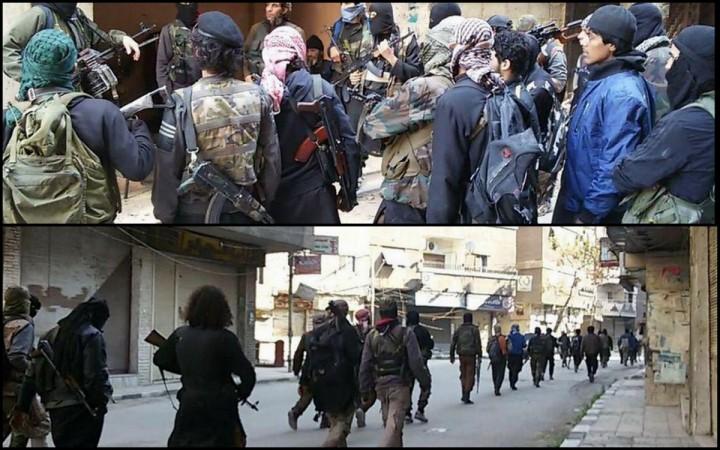 After taking control of the largest Palestinian refugee camp in Syria, the Islamic State militants have reportedly executed at least nine Palestinian men and kidnapped two women from Al Madares Street in Syria on 4 April.
Reports from the Yarmouk camp, which now falls under Isis, claim that the militants, along with al Nusra front, beheaded two young Palestinian fighters at Al Madares Street, according to a local NGO.
Bodies of another seven Palestinians executed by Isis were found near a local bakery on the main Yarmouk Street, the NGO-based inside the Yarmouk Camp -- Jafra Foundation for Youth Development and Relief -- reported.
Isis took control of the Palestinian refugee camp located on the outskirts of Damascus over the weekend and since then several grisly pictures of Isis fighters beheading Palestinian fighters opposing the group have surfaced online.
It is reported that Isis fighters also abducted two Palestinian women from Al Madares Street. "Their whereabouts are still unknown," the NGO noted. At least 50 Palestinian civilians also have been arrested by Isis from Al Madares Street.
For Isis, gaining control over the Yarmouk camp puts it at a vantage point to eventually gain entry into Damascus and defeat the Assad army.
In the meantime, thousands of Palestinians caught in the battle inside Yarmouk have sought international intervention to save the refugees from a massacre.