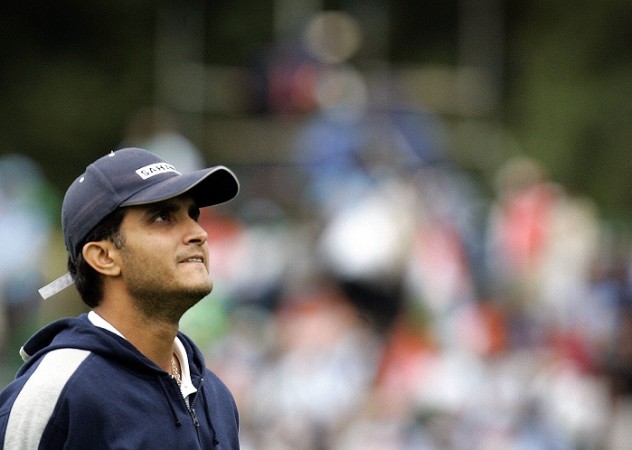 After Duncan Fletcher's contract with the Indian team came to an end following the 2015 World Cup, Indian cricket fans have been waiting for a while to see who will be the new India coach. A few names have been doing the rounds, with former Indian legends such as Rahul Dravid and Sourav Ganguly tipped to possibly take over.
BCCI, in recent years, have opted for foreign coaches such as John Wright, Greg Chappell, Gary Kirtsen and Duncan Fletcher. This time around, things might change with an Indian expected to be named.
IB Times India spoke to Anshuman Gaekwad, the last Indian to have held the coaching role full-time, and he spoke about Sourav Ganguly, Rahul Dravid and the need of producing results abroad, irrespective of who coaches the Indian team.
Excerpts from the interview:
IBTimes India : Sourav Ganguly has been linked with the Indian team coaching job. Is he the right person for the job?
Anshuman Gaekwad: Surely, he can do a great job as coach of the Indian team. He is very expressive and does not keep quiet about things, which is an important character of a coach. Along with it, he is a very experienced cricketer, which will help him even more. But, Ganguly needs to manage players well from the man-management point of view.
IBTimes India: Also, Rahul Dravid's name has figured in the list of contenders. What about Rahul?
Anshuman Gaekwad: Rahul Dravid is different if one draws comparison with Sourav Ganguly, as the former is someone, who always goes by the book. This is what made Rahul successful in his playing days as well. Hence, he might use the same approach while coaching also.
IBTimes India: You were the last Indian to coach the team. Why have BCCI picked foreign coaches?
Anshuman Gaekwad: I have been given to understand that it is our own players, who wanted foreign coaches.
IBTimes India: How is a foreign coach different form an Indian coach?
Anshuman Gaekwad: John Wright replaced me as the coach of the Indian team. After some months of Wright taking over the reins of the team, I went to Mumbai and witnessed a Test match. I accidentally bumped into Wright in a team hotel, as I was also staying in the same hotel as the players were residing in, and he wanted to talk to me about few things. With the stringent ICC code of conduct, I was not sure about the meet, but Wright took permission from the right quarters and I met him eventually. He asked me,'How do you manage to keep these guys together? They all speak different kinds of languages'. So from above, you can understand language barrier being a major obstacle, hence, Indian coaches can manage it better.
IBTimes India : If given a chance to coach the Indian team once again, are you up for it?
Anshuman Gaekwad: While I will be willing to help the Indian team to any capacity that is required, I guess youngsters in the team might want a recently-retired cricketer, such as Sourav Ganguly, Rahul Dravid, Anil Kumble, to become the new coach.
IBTimes India: Irrespective of who lands the top job, what should be the main objectives of the new coach?
Anshuman Gaekwad :The Indian team have been a successful unit in all formats of the game, but their performance outside India has been a cause of concern. The new coach needs to produce positive results abroad as well.
He must also ensure that the top Indian cricketers play domestic cricket such as Ranji and Duleep Trophy as well. Though, they might not play regularly, these cricketers can sometimes play at the domestic level so that the youngsters can also learn from them. The coach should also request the BCCI to come up with abroad (bouncy and sporting wickets) conditions in domestic cricket, as it can be easier for the coach to help the team produce good results abroad.