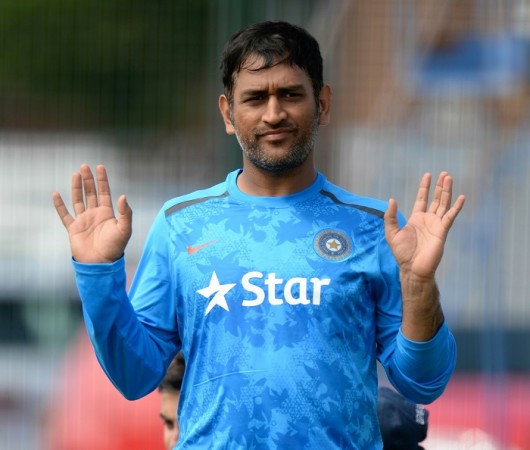 No one saw it coming, it was a bolt from the blue. The cool headed captain of the Indian cricket team has called it quits from Test matches. Hence, Virat Kohli will skipper the team in the fourth Test match of the ongoing Test series against Australia.
Many people across India might have been surprised with the sudden decision made by MS Dhoni. Former Indian coach and Test cricketer, Ashuman Gaekwad was one among them.
"I was not shocked, but rather surprised that Dhoni decided to quit in the middle of the tour," Gaekwad told IBTimes India.
"With only a single Test match to be played in the series, he could have waited for the series to get over.''
Gaekwad also feels that it would have been better if MS Dhoni had resigned as the Indian captain, but stayed on as a seniot member of the team to help new captain Kohli.
A lot will be expected of Kohli, especially after the way he captained during the first Test at Adelaide, which India came close to winning. Apart from being aggressive on the field, he led the team by example scoring centuries in both the innings.
''Captaincy will affect your performance, if you are not ready, but Kohli looks ready to lead Team India after his performance in the first Test match," said Gaekwad
MS Dhoni has only decided to retire from Test cricket, but will be available in the limited overs formats. Quitting Test cricket gives him an opportunity to lengthen his ODI and T20 career as well, where he has excelled more than the longer format of the game.
He played 90 Test matches for India and scored 4876 runs, which makes him one of the best Indian wicketkeeper batsmen to have played for India.
Under his leadership, the Indian team won a commendable 27 matches and lost 18, while 15 games were drawn. Most of these wins were engineered in the dust bowl pitches of India, while his record outside India is not the greatest.
''Keeping aside Dhoni's overseas record, he has been a quality captain with a cool head on his shoulders,'' added Gaekwad.